Flute Workshop 2018
University of Minnesota Duluth - June 7-9, 2018 
Featuring Amy Porter and Dr. Paula Gudmundson
The 4th Annual University of Minnesota Duluth Flute Workshop in Duluth, MN is a three-day flute event featuring some of the nation's finest flutists teaching repertoire classes, orchestral excerpts, piccolo, technique clinics, daily warm-ups and flute ensemble.  
This year's artists are: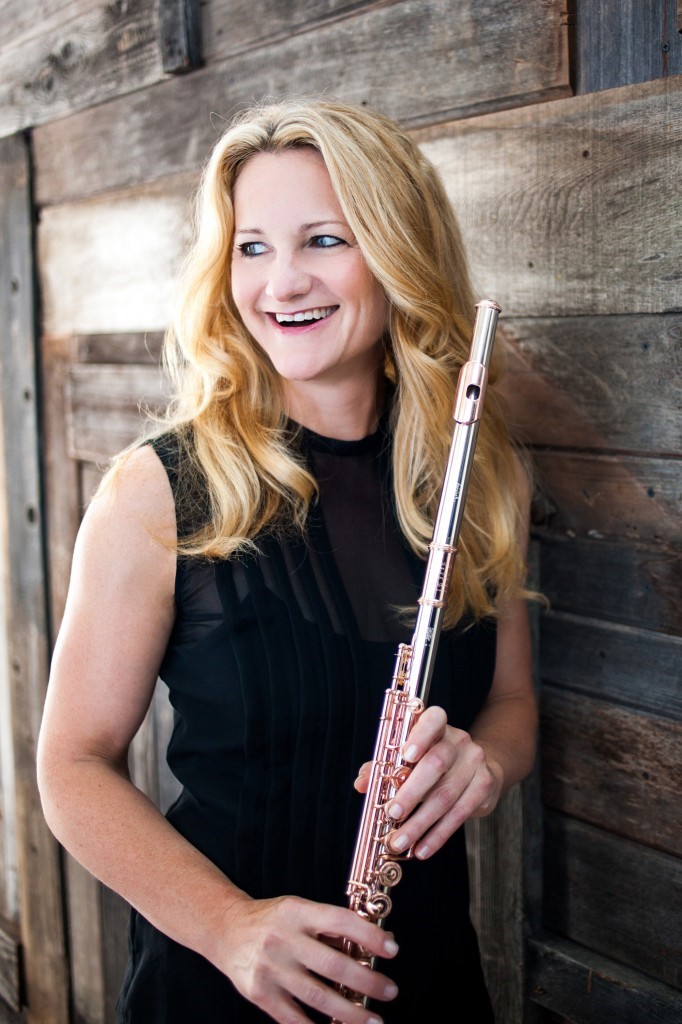 Amy Porter
Professor of Flute
University of Michigan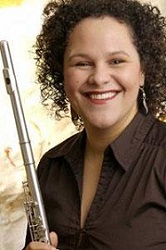 Dr. Paula Gudmundson
Assistant Professor of Flute
University of Minnesota Duluth
The workshop is open to university flutists, high school flutists, teachers and amateurs.  Daily concerts will feature teaching artists and members of the class.  The daily schedule includes classes in breathing, tone, articulation, intonation, vibrato, practice habits, performance tips and body awareness.  Performers will be playing in two masterclasses.  All students will have the opportunity to play in a chamber ensemble and receive a thirty-minute mini-lesson with Dr. Gudmundson.
For additional details, please contact Dr. Paula Gudmundson at
gudmu020@d.umn.edu
or visit
https://sfa.d.umn.edu/about/departments/department-music/music-news-events/fluteevents
---
Cost:
Full three day workshop:
Performer $300
Participant $200
UMD Student $100
Single day only:
Participant $75
Registration Deadline:
Performing applications are due by May 26th and participant applications are due by June 2nd.
Please register each person separately. This will help us prepare the materials for each individual properly.
About the Artists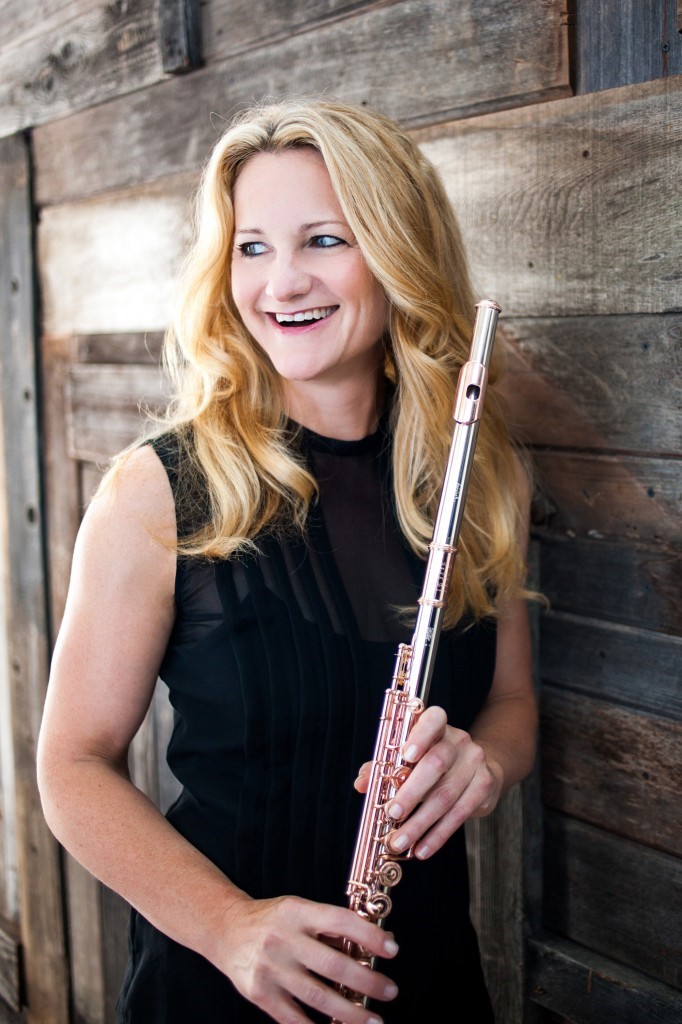 Amy Porter first leapt to international attention winning the Kobe International Flute Competition in Japan, which led to invitations to perform throughout the world. She is a touring concert artist who performs recitals in the major concert halls of Asia and the United States with pianist Christopher Harding. She has performed as concerto soloist with orchestras throughout the world. Ms. Porter has been heard in recital on National Public Radio, highlighted on PBS Live From Lincoln Center and featured on the magazine covers of Flute Talk Magazine in the USA and The Flute Magazine in Japan.

Ms. Porter has won more international competitions than any American flute soloist including; Paris/Ville d'Avray International Flute Competition in France, combined with the Alphonse Leduc Prize for outstanding musicianship; The Third Kobe International Flute Competition in Kobe, Japan and the Special Prize for the best performance of the commissioned work required at the competition; National Flute Association (USA) Competition. Nationally she received first prize in Artists International; Ima Hogg; Flute Talk; and many other competitions. In 2005 she returned to Kobe, Japan to serve as the American jury member at the Sixth Kobe International Flute Competition.

A native of Wilmington, Delaware, Ms. Porter is a graduate of the Juilliard School in New York. Her teachers at Juilliard were Samuel Baron and Jeanne Baxtresser, and in Austria her teachers were Alain Marion and Peter-Lukas Graf. After Juilliard, she held the position of Associate Principal Flute in the Atlanta Symphony Orchestra for eight years before becoming Professor of Flute at the University of Michigan School of Music, Theatre & Dance in Ann Arbor. She is the founder and Past President of the non-profit Southeast Michigan Flute Association. She is founder of the popular workshop, "Amy Porter's Anatomy of Sound" held annually in Ann Arbor with Professor of Theatre (Movement) Jerald Schwiebert and internationally renowned guests. She also is the master teacher for the MPULSE Summer Institute for advanced High School students at U of M.

Ms. Porter is much sought after for her teaching and masterclasses based on her versatility as a musician. She was awarded the 2006 Henry Russel Award from the University of Michigan for distinguished scholarship and conspicuous ability as a teacher. This is only the third time since 1926 that this award has been given to a Professor in the School of Music and the first time ever awarded to a performing artist.
---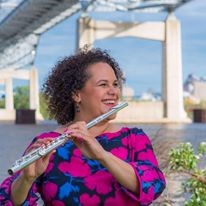 Flutist, Paula Gudmundson is Assistant Professor of Flute. Debut recording titled, La Flauta of Buenos Aires, released in 2014 featured works for flute by Amancio Alcorta. Her edition of Gran Fantasia by Amancio Alcorta received an Honorable Mention from the National Flute Association's Newly Published Music Competition in 2014. Awarded a Community Partnership Grant for 2013-2014 from the Minnesota State Arts Board to record works by Amancio Alcorta and Alberto Williams. Recipient of a 2011–2012 Artist Initiative Grant from the Minnesota State Arts Board for research of flute in Latin American art music, traveling to Buenos Aires, Argentina in search of neglected early 20th century music. She has presented programs throughout the United States, Argentina, Switzerland, China and India featuring solo and collaborative works from Argentina. Gudmundson has been invited to perform in recital at the National Flute Association, La Côte Flûte Festival in Gland, Switzerland and is headed to her homeland by invitation to perform at the International Costa Rican Flute Festival in Summer 2017.

Dr. Gudmundson is a member of the College Music Society, Minnesota Music Teachers Association, Music Teachers National Association, American Composers Forum, Upper Midwest Association (UMFA) and National Flute Association (NFA). Dr. Gudmundson is a graduate of Lawrence University (B.M), University of North Texas (M.M), and University of Minnesota (DMA) as a Berneking Fellow. Her principal teachers include Immanuel Davis, Terri Sundberg, Ernestine Whitman and Adrianne Greenbaum. For more information, check out her website: www.paulagudmundson.com
Flute Workshop 2018
Daily Schedule
(subject to change)
 
Morning
9 - 10
 
Daily Warmups
11 - 12
 
Master class
Afternoon
12 - 1
 
Lunch
1 - 2
 
Flute Choir
2 - 3
 
Technique
3 - 4
 
Chamber Music
4 - 5
 
Mini Lessons/Practice
Evening
5 - 6
 
Dinner
6 - 7
 
Break
7:30
 
Concert
---
Sponsor

---
Contact us:
University of Minnesota Duluth
School of Fine Arts
Ticket Office
1215 Ordean Court
Duluth, MN 55812-3041
218-726-8561
218-726-8877
www.sfa.d.umn.edu