Flute Workshop 2019
University of Minnesota Duluth - June 6-8, 2019 
Featuring Immanuel Davis and Dr. Paula Gudmundson
The 5th Annual University of Minnesota Duluth Flute Workshop in Duluth, MN is a three-day flute event featuring some of the nation's finest flutists teaching repertoire classes, orchestral excerpts, piccolo, technique clinics, daily warm-ups and flute ensemble.  
This year's artists are: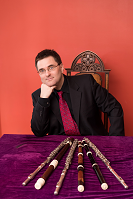 Immanuel Davis
Professor of Flute
University of Minnesota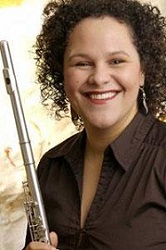 Dr. Paula Gudmundson
Assistant Professor of Flute
University of Minnesota Duluth
The workshop is open to university flutists, high school flutists, teachers and amateurs.  Daily concerts will feature teaching artists and members of the class.  The daily schedule includes classes in breathing, tone, articulation, intonation, vibrato, practice habits, performance tips and body awareness.  Performers will be playing in two masterclasses.  All students will have the opportunity to play in a chamber ensemble and receive a thirty-minute mini-lesson with Dr. Gudmundson.
For additional details, please contact Dr. Paula Gudmundson at
gudmu020@d.umn.edu
or visit
https://sfa.d.umn.edu/about/departments/department-music/music-news-events/fluteevents
---
Cost:
Full three day workshop:
Performer $300
Participant $200
UMD Student $100
Single day only:
Participant $75
Registration Deadline:
Performing applications are due by May 26th and participant applications are due by June 2nd.
Please register each person separately. This will help us prepare the materials for each individual properly.
About the Artists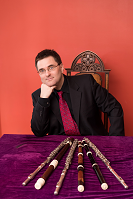 Flutist Immanuel Davis is a highly versatile performer who enjoys playing the entire span of the flute repertoire. He has performed as a recitalist and master class teacher worldwide. He has appeared as a recitalist and chamber musician at Weill Recital hall at Carnegie Hall, MoMa's Summer Garden Series, Noonday Concerts at Trinity Church, and the Meet the Virtuoso series at the 92nd St Y. Orchestral work has included performances with the St. Paul Chamber Orchestra, Minnesota Orchestra, Oregon Symphony, Riverside Symphony, Hudson Valley Philharmonic, Jupiter Symphony, and Buffalo Philharmonic. Mr. Davis has also played on Broadway in Fiddler on the Roof, Show Boat and Ragtime, among others
 
A proponent of new music, Mr. Davis has had works written for him by such composers as Nikolai Kapustin, Ronn Yedidia, and Inessa Zaretsky. His first CD, Prevailing Winds, was a recital of world premiere and rarely recorded 20th century pieces for flute.
 
In 2005, Immanuel was a recipient of a Fulbright Grant for study of baroque flute and performance practice with Wilbert Hazelzet at the Koninklijk Conservatorium in The Hague. Since then he has performed as soloist and chamber player with such early music ensembles as Early Music New York, ARTEK, Lyra Baroque and the Bach Society of Minnesota. He has also had the pleasure of performing on NPR's "Performance Today" and in numerous recitals with Barthold Kuijken.
 
In 2011, Immanuel released his second CD, "On a Clear Morning", a program of works by Philippe Gaubert performed on period French instruments – A 19th century Louis Lot Flute and an Erard Grand Piano, making it the first modern recording of Gaubert's music on period French instruments.
 
A popular guest teacher, he has been invited to teach classes at Yale University, New England Conservatory, Grinell College, the North Carolina School of the Arts and Seattle Pacific University. He has made multiple trips to Mexico, where he has served as woodwind clinician for the Guanajuato Symphony Orchestra. He has also given several classes for the U.S. Air Force Bands in Sacramento and Colorado Springs, and has performed and given clinics for the National Flute Convention.
 
Educated at the Juilliard School, Mr. Davis received both Bachelor's and Master's degrees as a student of Julius Baker. Immanuel Davis has been the flute professor at the University of Minnesota since 2001. Immanuel is also an AmSAT-certified teacher of the Alexander Technique.   
 
---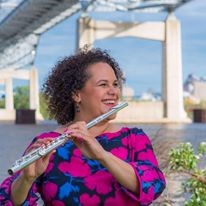 Flutist, Paula Gudmundson is Assistant Professor of Flute. Debut recording titled, La Flauta of Buenos Aires, released in 2014 featured works for flute by Amancio Alcorta. Her edition of Gran Fantasia by Amancio Alcorta received an Honorable Mention from the National Flute Association's Newly Published Music Competition in 2014. Awarded a Community Partnership Grant for 2013-2014 from the Minnesota State Arts Board to record works by Amancio Alcorta and Alberto Williams. Recipient of a 2011–2012 Artist Initiative Grant from the Minnesota State Arts Board for research of flute in Latin American art music, traveling to Buenos Aires, Argentina in search of neglected early 20th century music. She has presented programs throughout the United States, Argentina, Switzerland, China and India featuring solo and collaborative works from Argentina. Gudmundson has been invited to perform in recital at the National Flute Association, La Côte Flûte Festival in Gland, Switzerland and is headed to her homeland by invitation to perform at the International Costa Rican Flute Festival in Summer 2017.

Dr. Gudmundson is a member of the College Music Society, Minnesota Music Teachers Association, Music Teachers National Association, American Composers Forum, Upper Midwest Association (UMFA) and National Flute Association (NFA). Dr. Gudmundson is a graduate of Lawrence University (B.M), University of North Texas (M.M), and University of Minnesota (DMA) as a Berneking Fellow. Her principal teachers include Immanuel Davis, Terri Sundberg, Ernestine Whitman and Adrianne Greenbaum. For more information, check out her website: www.paulagudmundson.com
Flute Workshop 2019
Daily Schedule
(subject to change)
 
Morning
9 - 10
 
Daily Warmups
11 - 12
 
Master class
Afternoon
12 - 1
 
Lunch
1 - 2
 
Flute Choir
2 - 3
 
Technique
3 - 4
 
Chamber Music
4 - 5
 
Mini Lessons/Practice
Evening
5 - 6
 
Dinner
6 - 7
 
Break
7:30
 
Concert
---
Sponsor

---
Contact us:
University of Minnesota Duluth
College of Arts, Humanities, &
Social Sciences
Ticket Office
1215 Ordean Court
Duluth, MN 55812-3041
218-726-8561
218-726-8877
CAHSStix@d.umn.edu