All Things
We believe that in Christ, all things hold together.
Friday, September 30, 2016
7 PM
Ted Mann Concert Hall
2128 Fourth Street South
Minneapolis, MN 55455
Cost:
General Admission:  $25
Buy 8 or more tickets and we'll place you and your ​group in special priority seating near the front.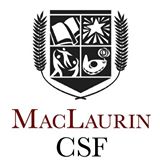 On September 30 at 7 p.m., join us for "All Things," a fall benefit event at which we'll unveil our new vision around that belief.
This is a landmark moment in our ministry at the University of Minnesota. At "All Things," we will celebrate God's faithfulness to date, and we'll step forward together into a bold new vision for the years ahead.
We'll have delicious hors d'oeuvres, live music from
Sara Groves
, and compelling speakers such as
Leith Anderson
, president of the National Association of Evangelicals.  
Parking Links:

21st Avenue Ramp
19th Avenue Ramp

If you have any questions about purchasing tickets, or about the event generally, please contact Matt Kaul at kaul@maclaurin.org or 612.378.1935. Students, pastors, and campus ministers can also receive complimentary tickets to the event by contacting Matt.

 
Contact us:
U of M Tickets and Events
Northrop
84 Church St SE, Ste 13
Minneapolis, MN 55455
Phone:
612-624-2345
https://tickets.umn.edu
Email: 
umntix@umn.edu
Hours:
Mon - Fri: 10 AM to 5 PM