Theatre Arts & Dance
Spring Dance Concert 2019
Spring Dance Concert 2019
Directed by Joanie Smith
Choreography by Herbert Johnson III, Pramila Vasudevan, Abby Cooper, Liam McLaughlin, and Ashley Pyle
Barbara Barker Center for Dance
500 21st Ave S, Minneapolis
March 8 & 9, 2019
6:00 PM & 8:30 PM
Seating is general admission.  
Tickets:
(prices include all fees)
$12 Adults, Seniors 62+, U of M Faculty/Staff/Alumni/Retirees
$7   Students (any college or under 18)
Please note: For tickets purchased at the door on the day of the performance, cash is the preferred payment method.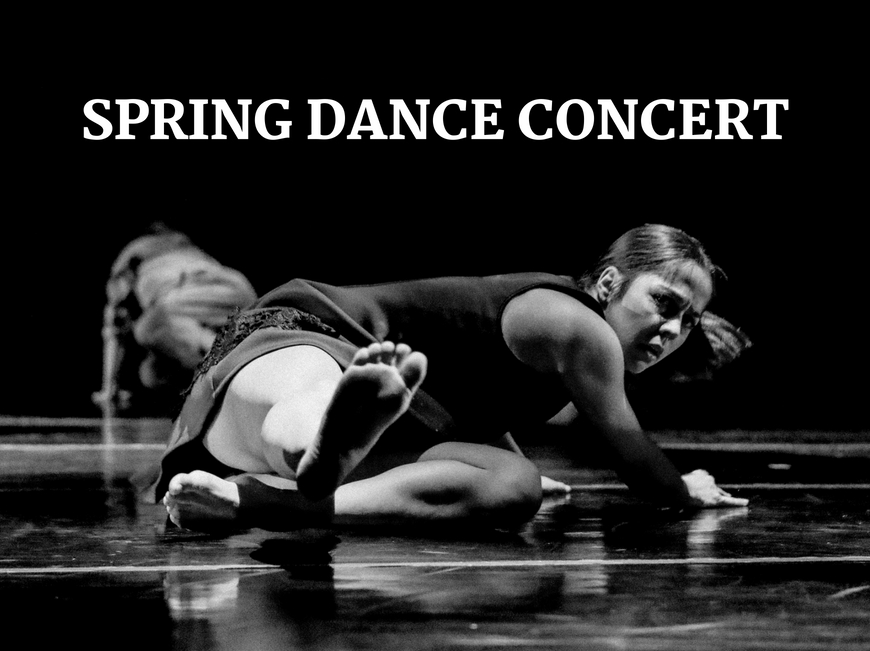 About the Performance
UMN Dance Program's biggest event of the spring semester! Join us for a heart pounding compilation of choreography by Cowle's Visiting Artists Herbert Johnson III and Pramila Vasudevan. Additionally, we will feature works by Abby Cooper, Liam McLaughlin, and Ashley Pyle, exceptional students within the dance program who have been selected to choreograph.
Upcoming Performances
Please note: Online sales end 1 hour prior to scheduled start time. Please check at Rarig Box Office for availability once online sales have ended.
University of Minnesota

Department of Theatre Arts and Dance

330 21st Avenue South

Minneapolis, MN 55455

 

P:  612-625-5380

E:  theatre@umn.edu
Contact us:
U of M Tickets and Events
Northrop
84 Church St SE, Ste 13
Minneapolis, MN 55455
Phone:
612-624-2345
https://tickets.umn.edu
Email: 
umntix@umn.edu
Hours:
Mon - Fri: 10 AM to 5 PM