The Wellbeing Experience will be an exciting evening, and will feature talks from international wellbeing expert Dr. Mary Jo Kreitzer and Minneapolis rapper, singer, and author Dessa. Dessa will also be performing live music during her portion of the program, and will be accompanied by Aby Wolf and Matthew Santos.

Prior to the talks, don't miss out on an awesome indoor wellbeing festival! We'll have live music from local artists, food trucks, aromatherapy, acupuncture, massage, therapy animals, yoga, Reiki, health coaching, engaging opportunities with our sponsors, and even an indoor forest!
 
Friday, November 16, 2018
5:00 - 6:45 PM: Wellbeing Experience Indoor Festival
7:00 - 9:00 PM: Talks by Dessa and Mary Jo Kreitzer, musical performances by Dessa, interactive question/answer with MPR's Kate Moos

Carlson Family Stage at Northrop
84 Church Street SE
Minneapolis, MN 55455
Tickets: 
$30    General Public
$27    UMAA Member (limit 1)
$10    Students
 
Festival Details
Eat
We're really excited to welcome our food truck and food/beverage vendors. We'll have something for every appetite!
Listen
In addition to live performances by our headliner, Dessa, you'll have the chance to hear some great local musicians.
Experience
We have so many activities for you to experience. Arrive at 5 so you can explore them all!
Program Details
Global Flourishing: Igniting Change through personal wellbeing

Looking through the lens of wellbeing, Dr. Mary Jo Kreitzer will challenge us to become a catalyst for change in our personal lives and the world around us.

Greater than the Greatest Good?

What, if anything, do we appraise as more valuable than happiness? How do our ideas about purpose and authentic experience inform our understanding of well-being? Drawing from philosophy, published research, and her own experience as a touring musician, Dessa talks about happiness, meaning, art, and the drive to lead a self-determined life.
Our Featured Presenters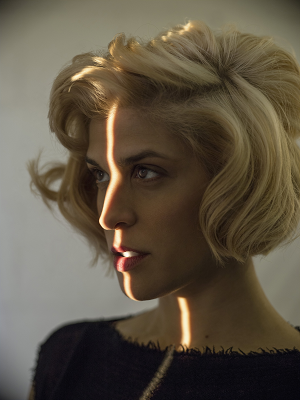 Photo by Bill Phelps
Dessa is a rapper, singer, and essayist who earns her living on the road. She's performed around the world at opera houses, rock clubs, and sometimes standing on barroom tables. Her imaginative writing and ferocious stage presence have been praised by NPR, Forbes, Billboard, the Chicago Tribune, and the LA Times. As a musician, she's landed on the Billboard Top 200 as a solo artist; a member of the Doomtree collective; and as a contributor to The Hamilton Mixtape. She's been published by the New York Times Magazine, MPR, the StarTribune, Minnesota Monthly, literary journals across the country, and has written two short collections of poetry and essays. Her first hardcover literary collection titled My Own Devices (Dutton Books) will be out in September 2018. She splits her time between Manhattan, Minneapolis, and a tour van cruising at six miles per hour above the posted limit.
---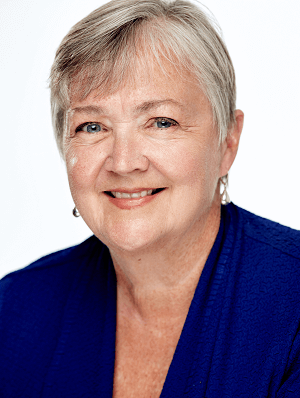 Mary Jo Kreitzer PhD, RN, FAAN is the founder and director of the Earl E. Bakken Center for Spirituality & Healing at the University of Minnesota, where she also serves as a tenured professor in the School of Nursing. Within the School of Nursing, Dr. Kreitzer is the co-lead of the doctorate of nursing practice program in integrative health and healing. She has served as the principal investigator or co-principal investigator of numerous clinical trials focusing on mindfulness meditation with persons with chronic disease including studies focusing on solid organ transplant, cardiovascular disease, chronic insomnia, diabetes, and caregivers of people with Alzheimer's disease. Current studies include the role of mindfulness in improving human brain-computer interface; the use of social technology to enhance healing and wellbeing; nursing leadership in integrative health and healing; and mindful movement for physical activity and wellbeing in older adults. Dr. Kreitzer regularly presents to practitioner and public audiences as well as at academic and healthcare conferences locally and around the world. She has authored more than 150 publications, and is the co-editor of the text Integrative Nursing published in 2014 by Oxford University Press. The second edition of Integrative Nursing will be published in 2018.
---

Presented by the Earl E. Bakken Center for Spirituality & Healing

To request accessibility accommodations, please contact Molly Buss, event manager (612-625-8164, bussx057@umn.edu).

Registration to this event is non-refundable, but you can transfer your ticket(s) by contacting the Northrop Box Office: 612-624-2345 or umntix@umn.edu.
Sponsors
We are grateful to each of our sponsors—from the University of Minnesota and the broader community.
The Center would like to thank our lead sponsor Sunrise Banks for supporting this event.
Wellbeing Lecture Series Community Sponsors:
Wellbeing Lecture Series University of Minnesota Sponsors:
Wellbeing Experience Media Sponsor:
Contact us:
U of M Tickets and Events
Northrop
84 Church St SE Suite 013
Minneapolis, MN 55455
Phone:
612-624-2345
Fax:  612-625-4008
https://tickets.umn.edu
Email: 
umntix@umn.edu
Hours:
Mon - Fri: 10 AM to 5 PM