Reimagining Social Medicine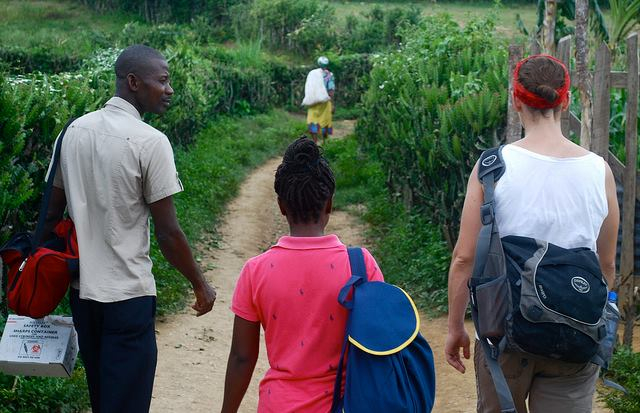 Saturday, April 30, 2016
9:00 AM to 5:00 PM
Reception to follow
Carlson Family Stage at Northrop
84 Church Street SE
Minneapolis, MN 55455
Please consider making a donation above the costs of your registration fee to help support the participation our global partners (faculty & students) from Uganda, Rwanda, Zimbabwe, & Haiti as members of our community who can't afford the registration fee. If you would like to make a contribution to the Erwin Ravdin Memorial Fund for Global Health, please click
here
.
Registration cost:
$50.00  General Public
$25.00  Students
Please complete the questions on the Billing Information page. 
If you are registering for more than 10 people, please contact 612-626-3526 or globalhealth@umn.edu for more information.
In the spirit of promoting a diverse and global conversation for this gathering, the conference organizers are committed to facilitating the participation of individuals and communities whose voices are often excluded from participating in such events because of financial barriers.  This includes our global partners (faculty and students) from Uganda, Rwanda, Zimbabwe, and Haiti as well as members of our own community who can't afford the registration fee.  Please consider making a donation above the costs of your registration fee to help support the participation of these individuals and communities.
**Note: Registration for the Reimagining Social Medicine event is now closed.  For questions please reach out to Norrie Zier at globalhealth@umn.edu or 612-626-3526.**
The Social Medicine Symposium will serve as a platform for participants to learn from and interact with leaders in the domains of social medicine, global health, and social justice, creating a unique opportunity for engaged conversation on deepening the integration of social medicine into health profession education. The goal of the April 30th conference is to facilitate healthcare providers, educators, students, community organizations, and members of the public to learn about the transformational power of a social medicine approach to health professional education and its potential impact on the health of the broader community.
Speakers at the conference will include thought leaders in the field such as Drs. Paul Farmer, Joia Mukherjee, and Paul Pierre of Partners in Health, Minnesota Commissioner of Health Dr. Edward Ehlinger, and Dr. Sande Ojara of SocMed.  To promote global dialogue, global health leaders from Uganda, Rwanda, Lebanon, Haiti, and Zimbabwe  will also share their vision and insights on pursuing health equity.  Dynamic  breakout sessions on topics such as "Social Medicine in the Clinic: Narrative Medicine and the Social History," "Transformative Models of Social Medicine Education," and "Bridging Clinic and Community: Action to Address the Social Determinants of Health" will be offered.
For additional information about the symposium, please visit
http://www.socialmedicineconsortium.org/conferencedetails
or email
globalhealth@umn.edu
Presented by the
Social Medicine Consortium
and the
University of Minnesota Department of Medicine - Global Health and SocMed
Parking information.
  There will be no pre-paid parking for this event.
All Sales Final. No Refunds.  
Contact us:
U of M Tickets and Events
Northrop
84 Church St SE Suite 013
Minneapolis, MN 55455
Phone:
612-624-2345
Fax:  612-625-4008
https://tickets.umn.edu
Email: 
umntix@umn.edu
Hours:
Mon - Fri: 10 AM to 5 PM