The Joffrey Ballet
Northrop Presents
The Joffrey Ballet
Fri, Jan 20 & Sat, Jan 21 at 7:30 pm
Carlson Family Stage at Northrop
84 Church Street SE
Minneapolis, MN 55455
This event will be captioned, with other accessibility services available upon request.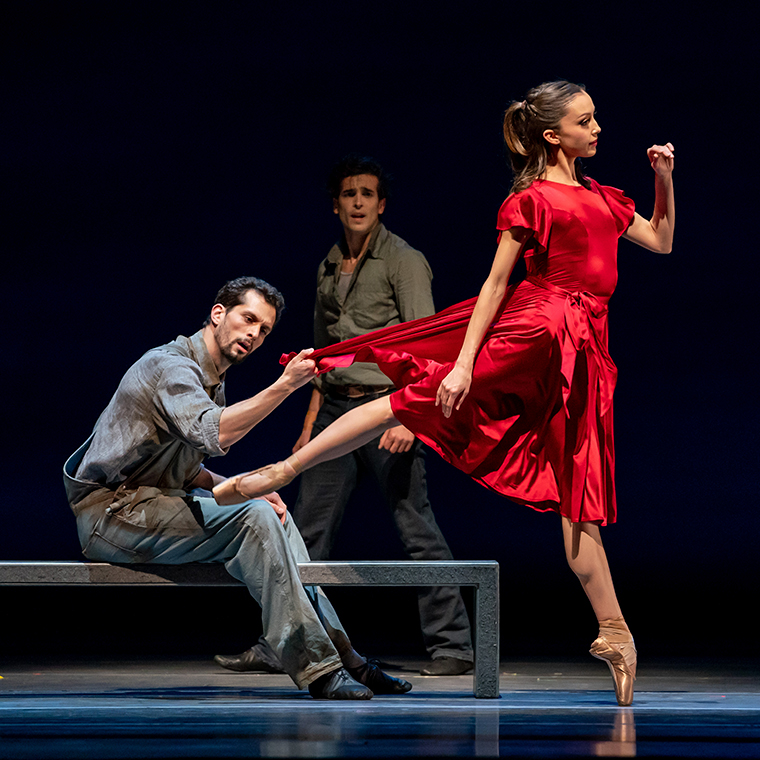 About the Event
Serenade
Of Mice and Men
The Times Are Racing
The Joffrey Ballet returns to Northrop with a dynamic program of three works: Serenade—the first ballet George Balanchine created in America in 1934, an electric "sneaker ballet" from Tony Award winner Justin Peck, and the Northrop Centennial Commission Of Mice and Men adapted by choreographer Cathy Marston. This new take on John Steinbeck's tender tale of friendship, perseverance, and sacrifice features an original score by 14-time Academy Award nominee, Thomas Newman (The Shawshank Redemption, Skyfall, Finding Nemo), played live by Northrop's ballet orchestra.

Sensory Friendly Lounge
A Sensory Friendly Lounge equipped with sensory supports and staffed by trained volunteers will be available to all guests who are seeking a safe and soothing atmosphere during this and other select performances. Learn more here.
Contact us:
U of M Tickets and Events
Northrop
84 Church St SE Suite 013
Minneapolis, MN 55455
Phone:
612-624-2345
Fax:  612-625-4008
https://tickets.umn.edu
Email: 
umntix@umn.edu
Mon - Fri: 10 AM to 5 PM