56th Annual Marching Band Indoor Concert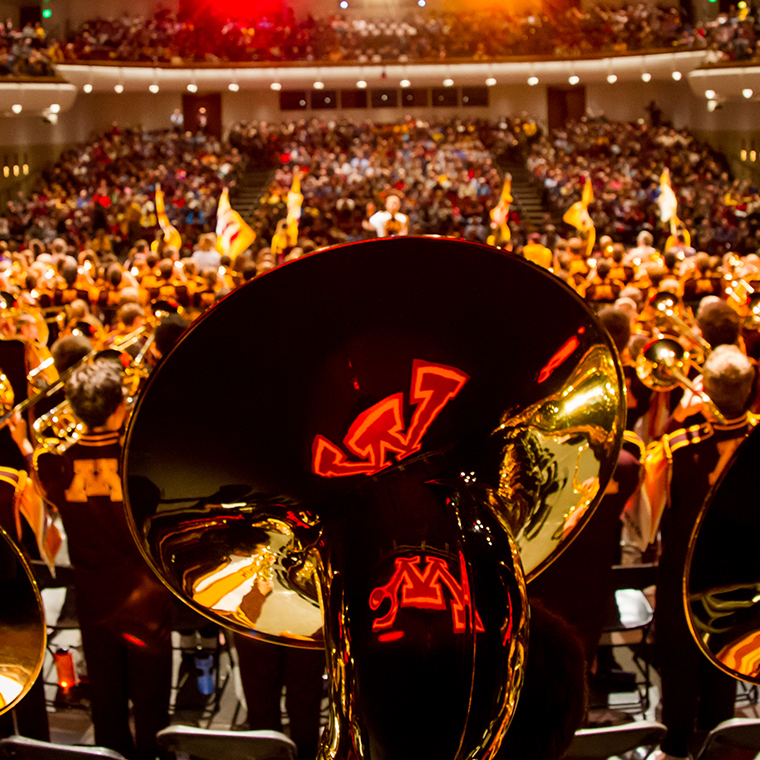 U OF M SCHOOL OF MUSIC PRESENTS
56TH ANNUAL MARCHING BAND INDOOR CONCERT
2017//18 Northrop Season
Saturday, November 18, 2017 at 7:00 PM
Sunday, November 19, 2017 at 2:00 PM
Carlson Family Stage at Northrop
84 Church Street SE
Minneapolis, MN 55455
ABOUT THE EVENT
Join the 
University of Minnesota Marching Band
, directed by Betsy McCann, for performances that showcase music, tradition, and entertainment for the whole family. The Marching Band will perform halftime favorites and more. 
One of the most exciting and highly visible organizations on campus, the Minnesota Marching Band provides enthusiastic support to the University's athletic programs, and represents the University at events throughout the year. The Pride of Minnesota has been bringing spirit, color, and music to campus for over 125 years. 
ALUMNI NIGHT!
 U of M Marching Band alumni are encouraged to attend the Saturday evening performance.
Contact us:
U of M Tickets and Events
Northrop
84 Church St SE Suite 013
Minneapolis, MN 55455
Phone:
612-624-2345
Fax:  612-625-4008
https://tickets.umn.edu
Email: 
umntix@umn.edu
Hours:
Mon - Fri: 12 Noon to 5 PM