A Conversation with Matthew Desmond
A Conversation with Matthew Desmond
author of Pulitzer Prize-winning book,
Evicted: Poverty and Profit in the American City
Primary Sponsor: University of Minnesota School of Nursing
Friday, October 20, 2017
1:00 - 2:00 PM
Carlson Family Stage at Northrop
84 Church Street SE
Minneapolis, MN 55455
Tickets:  Free, but ticket required for entry. Tickets also available at the door.
Limit: 
8 tickets
Note: pre-paid parking is not available for this event. Please visit
http://www.northrop.umn.edu/visit/parking-directions
for parking and directions.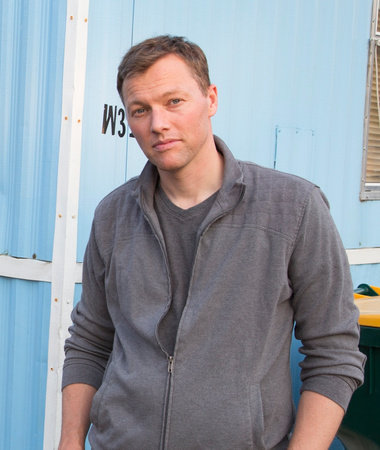 Photo by Michael Kienitz
University of Minnesota Co-sponsors:
Academic Health Center
Carlson School of Management
College of Liberal Arts
Earl E. Bakken Center for Spirituality and Healing
GPS Alliance
Humphrey School of Public Affairs
Law School
Office of Equity & Diversity
Office of the Executive Vice President and Provost
School of Dentistry
University Libraries
Contact us:
Main location:
U of M Tickets and Events
Northrop
84 Church St SE Suite 013
Minneapolis, MN 55455
Phone:
612-624-2345
Fax:  612-625-4008
https://tickets.umn.edu
Email: 
umntix@umn.edu
Hours:
Mon - Fri: 10 AM to 5 PM