Minnesota Orchestra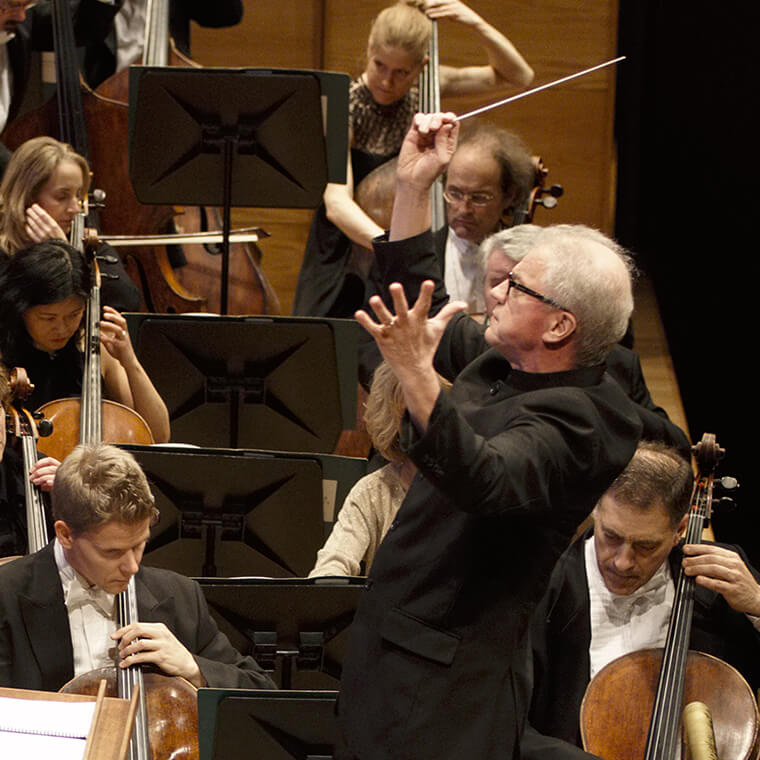 MINNESOTA ORCHESTRA AND NORTHROP PRESENT
MINNESOTA ORCHESTRA CELEBRATING
NORTHROP'S RESTORED PIPE ORGAN
with music director Osmo Vänskä and organist Paul Jacobs
2018-19 Northrop Season
Friday, October 12, 2018 at 8:00 PM
Saturday, October 13, 2018 at 8:00 PM
Carlson Family Stage at Northrop
84 Church Street SE
Minneapolis, MN 55455
ABOUT THE EVENT
Chaconne
, from Partita No. 2 by Bach/Hubay
What Do We Make of Bach? (World Premiere) by John Harbison
Symphony No. 3,
Organ Symphony
by Camille Saint-Saëns   
The
Minnesota Orchestra
first performed Bach's
Chaconne
at Northrop in 1932 when they were known as The Minneapolis Symphony. To celebrate the restoration of Northrop's famed pipe organ, which has been silent for many years, the orchestra returns to its decades-long former home at the University of Minnesota with
Chaconne
and even more Bach. One of the world's great organ virtuosos, Paul Jacobs will showcase the organ in the brilliant world premiere of
What Do We Make of Bach? for Orchestra and Obbligato Organ
, written by John Harbison, Minnesota Orchestra's 2018-19 Featured Composer. The world premiere of
What Do We Make of Bach?
is jointly commissioned by Northrop, University of Minnesota, the Minnesota Orchestra and the Seattle Symphony
To close this evening's programming, Northrop's theater will resonate with Saint-Saëns beloved
Organ Symphony
.  
Contact us:
U of M Tickets and Events
Northrop
84 Church St SE Suite 013
Minneapolis, MN 55455
Phone:
612-624-2345
Fax:  612-625-4008
https://tickets.umn.edu
Email: 
umntix@umn.edu
Hours:
Mon - Fri: 10 AM to 5 PM