Mold Remediation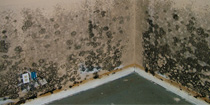 WHO SHOULD ATTEND?
This two-day course is designed to train individuals who are or who anticipate being employed at a mold remediation work site.
---
16 Hour Mold Remediation - $400
Activities in this course include implementing the emergency response plan, identifying specific molds and associated health hazards, selecting protective equipment, and performing advanced control containment or confinement. Additional site-specific training for emergency response must be provided so individuals can carry out any role which may be assigned during a response.

---
For course content:
Hazardous Waste Worker Training
2221 University Ave SE, Ste 110
Minneapolis, MN 55414
Ph:  612-626-2596 or 612-624-6023
Fax:  612-624-6866
www.hazmat.umn.edu
Contact us:
U of M Tickets and Events
Northrop
84 Church St SE, Room 013
Minneapolis, MN 55455
Phone:
612-624-2345
https://tickets.umn.edu
Email: 
umntix@umn.edu
Hours:
Mon - Fri: 10 AM to 5 PM