Mold Remediation - 16 Hour Mold Remediation - $400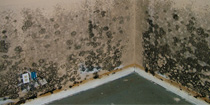 Activities in this course include implementing the emergency response plan, identifying specific molds and associated health hazards, selecting protective equipment, and performing advanced control containment or confinement. Additional site-specific training for emergency response must be provided so individuals can carry out any role which may be assigned during a response.
Course Location: 
Thompson Center for Environmental Management, Conference Room, 501 23rd Ave SE, Minneapolis, MN 55414
Course sessions are from 8:00 AM to 4:00 PM
More than one person attending?
  If registering multiple people, please register each person separately.  There are questions at the end of the registration process that relate to the individual registrant and will help us provide accurate check-in information to the instructor, as well as proper certificates of completion to the registrant.  Thank you!
PAYING BY CHECK?
If you would like to send in a check for your registration instead of paying by credit card, please contact U of M Tickets and Events to register.
For course content:
Hazardous Waste Worker Training
2221 University Ave SE, Ste 110
Minneapolis, MN 55414
Ph:  612-626-2596 or 612-624-6023
Fax:  612-624-6866
www.hazmat.umn.edu
Contact us:
U of M Tickets and Events
Northrop
84 Church St SE, Room 013
Minneapolis, MN 55455
Phone:
612-624-2345
https://tickets.umn.edu
Email: 
umntix@umn.edu
Hours:
Mon - Fri: 10 AM to 5 PM