Gift Shop - Books
All prices below do NOT include shipping or handling.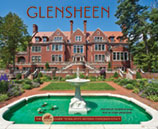 The Official Guide to Glensheen
Available as a hard cover or soft cover edition.

Over 200 modern and historic photographs guide you along a detailed room-by-room tour of Minnesota's most famous mansion. Stroll through the estate grounds as you learn the story of the Congdon family and how Chester created the fortune that financed their grand home on Lake Superior's North Shore.
---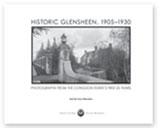 Historic Glensheen
1905 - 1930

Inside these page you will find 115 photos - most never before seen by the public - of Glensheen along the shore of Lake Superior in Duluth, Minnesota. Many of the images were captured in 1909, the year the Condon's moved in, and show Glensheen just as Chester Congdon first envisioned the 22-acre estate. Others show Glensheen in the 1920s, after Chester's death, when Clara Congdon allowed much of the grounds to grow wild.
 
---

The Glensheen Gallery
Photographs of a Historic Treasure

Grandmaison Photographic Studios, Inc.
Additional photographs by John Hartley & Ken Moran

Take Glensheen home with you. With page after page of gorgeous Glensheen images, from the inside of the mansion to the outer buildings of the estate, this book is sure to inspire. The Glensheen Gallery also tells the story behind the design, giving readers insider knowledge on the thought behind the masterpiece.

31 color pages
---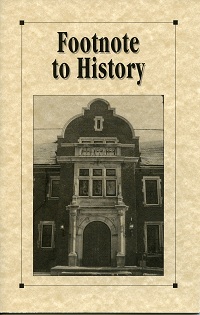 Footnote to History

by Virginia M. Soetebier

Footnote to History is a look back at Glensheen, through the eyes of a sixteen-year-old German girl who crossed the Atlantic to escape the postwar deprivations of her homeland. The story comes right out of the pages of a diary dating 1922-23 and gives a wonderful insight into the daily events of Glensheen from an upstairs maid.

14 black and white pages
---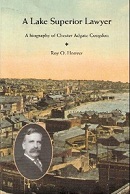 A Lake Superior Lawyer
A Biography of Chester Adgate Congdon

By Roy O. Hoover

A Lake Superior Lawyer is the first in-depth biography of Chester A. Congdon. The resourceful lawyer and businessman who helped shape the economic and political history of Minnesota from 1880 until his death in 1916.

179 black and white pages, including a photo gallery.
ISBN: 0937459208
---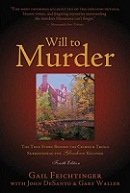 Will to Murder
Fourth Edition

By Gail Feichtinger with John DeSanto and Gary Waller

Will to Murder shares the inside story of the crimes and trials surrounding Marjorie Congdon Caldwell Hagen, brought to light by former Duluth Detective Gary Waller and St. Louis County Prosecutor John DeSanto, the men who investigated and prosecuted Marjorie and her husband, Roger Caldwell.

432 black and white pages, including a photo gallery.
ISBN: 9781887317351
---
Top
Shipping Info
Standard Shipping:


$5 + tax*
UPS or Priority Mail
Item(s) arrive 3-8 business days
after receipt of order
Standard Shipping for Hard cover Books:


$6.50 + tax*
UPS or Priority Mail
Item(s) arrive 3-8 business days
after receipt of order
3 Day Select UPS:


$10 + tax*



2nd Day Air UPS:


$15 + tax*
$1 Handling fee applies
to all shipping methods.
*applied to taxable items only