she who lives on the road to war by Rosy Simas Danse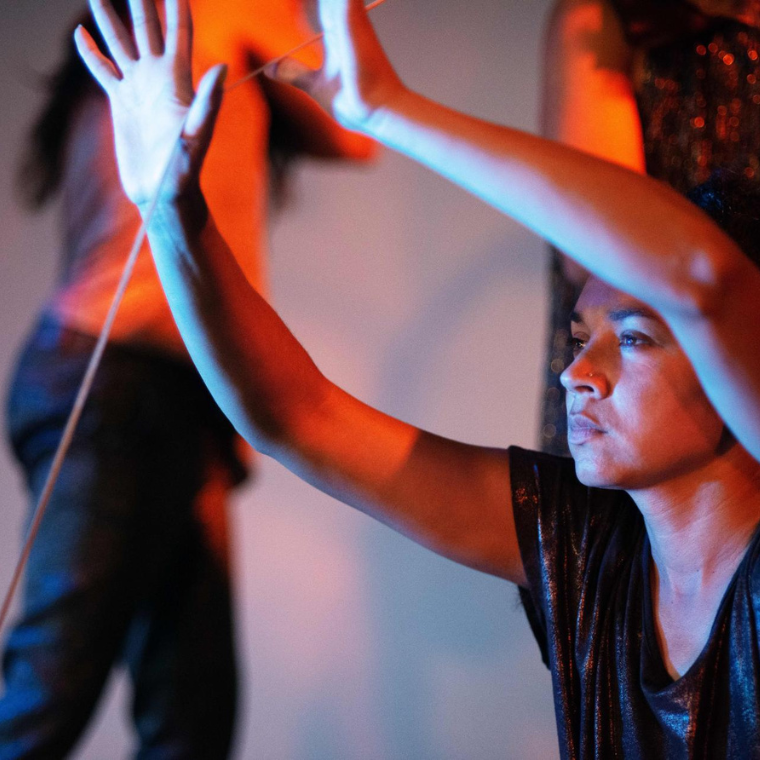 Weisman Art Museum (WAM) is pleased to present
she who lives on the road to war
by
Rosy Simas Danse
in the Weisman's Target Studio for Creative Collaboration gallery from Sept. 7, 2022 – Feb. 5, 2023. The project includes a new installation and in-gallery performances throughout the fall of 2022.
she who lives on the road to war
is an immersive installation and dance performance created by Rosy Simas in response to global loss and the collective need to come together in peace and reconciliation. It is both a physical space for rest and refuge, and a performative work of Native futurities that imagines a world of relational balance with nature and with each other.
This new work takes its title from the Haudenosaunee historical figure Jigonhsasee, who encouraged war between tribes before becoming an instrument of peace. Jigonhsasee's wisdom and vision helped Hiawatha and the Peacemaker bring the Nations together as the Haudenosaunee Confederacy.
Their artist statement reads: "Audiences are invited to gather, rest, grieve, condole with one another, and to consider how we can all work towards reconciliation during the dual pandemics of systematic racism and COVID-19."
Admission is free, but registration is required, as seating is very limited for each performance.
Do you have questions about accessibility?
Please reach out to us at weismanprograms@umn.edu with your questions and concerns.


Audio description will be provided at the following Rosy Simas Danse performances:
Wed, Oct 12, 6:30PM @WAM
Sat, Dec 3, 2PM @WAM
Sun, Dec 4 2PM @WAM