AFRO|50 - A Gala to Remember, As We Reach Forward
Friday, October 30, 2020
5:00 PM Reception
6:00 PM Dinner

McNamara Alumni Center
200 Oak Street SE
Minneapolis, MN 55455

Join us for an evening celebrating the African American & African Studies (AA&AS) department's 50-year history of scholarship and activism at the University of Minnesota.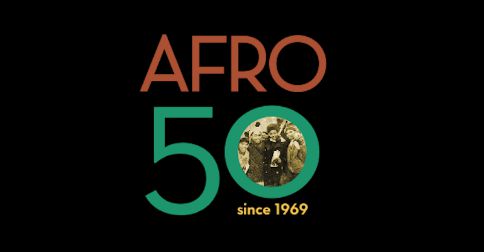 There will be a reception and dinner with alumni, faculty, community partners and live music. We will feature a conversation with former Black student-athletes on athletics and activism. As we honor our past, we will imagine the possibilities of our future and fundraise for student scholarships and community engagement activities.
 
Registration
On the last page of registration, you will be asked a few questions about meal choices and guest names.
Meal choices:

Sauteed Farmhouse Chicken Breast, Asparagus, Oyster Mushroom, Roasted Fennel, Fingerling Potato, Watercress Vinaigrette
Cauliflower Steak, Red Quinoa, Cilantro Pesto, Coconut Cauliflower Puree

For Individual registration, please select the number of people attending.
For Sponsored registration, these options include the number of attendees included in the sponsorship. If you need to add additional attendees, please add those as Individual registrations.
A portion of your ticket purchase is a tax-deductible gift, and a receipt for the donation will be sent by the University of Minnesota Foundation to the primary registrant.
If you need assistance registering or prefer to register by phone, please contact U of M Tickets & Events at 612-624-2345, Monday through Friday, 10:00 AM to 5:00 PM, and our staff will be glad to assist you. 
---
---
Sponsorship Registration
As part of several sponsorship registrations, there will be a question in registration to include the company/organization name. Additional materials (ex. logo image files) should be sent separately to:
Clayton Jelinek
Office of Institutional Advancement
University of Minnesota
220 Johnston Hall
101 Pleasant Street SE
Minneapolis, MN 55455
If there are questions about sending this material, please contact Clayton Jelinek at
612-624-8573
or
jelinek@umn.edu
---
---
---
---
Horace Huntley Sponsorship
$1,000
8 tickets 
Reserved table with signage
Prominent feature on pre & post event marketing communications, website, and social media channels
Prominent feature on digital display recognizing sponsors
Verbal recognition during the event
Company/Organization logo printed in program
Tax deductible amount $744

---
Rose Freeman Massey Sponsorship
$2,500
10 tickets 
Reserved table with signage
Prominent feature on pre & post event marketing communications, website, and social media channels
Prominent feature on digital display recognizing sponsors
Verbal recognition during the event
Company/Organization logo printed in program
Tax deductible amount $2,180

---
---
Unable to Attend? Please consider a gift of support
---
Additional Information
PARKING - We recommend the University Avenue Parking Ramp. You will receive a voucher for parking at the event.

For additional information, please contact the department of African American & African Studies at aaas@umn.edu or 612-624-9847
Contact us:
U of M Tickets and Events
Northrop
84 Church St SE, Ste 13
Minneapolis, MN 55455
Phone:
612-624-2345
https://tickets.umn.edu
Email: 
umntix@umn.edu
Hours:
Mon - Fri: 12 Noon to 5 PM