Pharmacogenomics and the Path to Higher-Value Healthcare
2022 University of Minnesota Biennial Pharmacogenomics Conference
Hosted by the College of Pharmacy
Wednesday, September 21: Clinical Case Workshop
Thursday, September 22 and Friday, September 23: Conference
Virtual Conference — Live Online
Registration closes on September 20, 2022 at 12:00 PM CT.
Please contact us pgxconf@umn.edu with any questions.
Registration 
General Registration Notes:
•  Please register each participant separately. 
•  There are no promotional codes for this event.
•  There are several questions to complete as part of the registration process.
•  Information on how to access the online conference content will be emailed by Sept 14, 2022.
•  Student* or trainee* status will be verified and documentation may be required.
Optional Educational PGx Testing by OneOme:
Optional PGx testing by OneOme (Minneapolis, MN) will be available to conference participants at no charge for educational purposes.The first 200 conference participants to visit the virtual online OneOme booth will receive information and the link to receive your collection kit. You must attend the conference between September 21-23, 2022 to receive the link for no cost educational testing and have a United States mailing address.
---
Registration Options
**Please note: This conference is a virtual/online event. There are no in-person events.**

Online Event: Day 1 Clinical Case Workshop
$99  Regular Registration
$79  Trainees* (fellows, postdocs, residents)
$49  Students* (PharmD, graduate, others)

Online Event: Days 2 and 3 Sessions
$299  Regular Registration
$199  Trainees* (fellows, postdocs, residents)
$99  Students* (PharmD, graduate, others)
---
Cancellation policy:
Registration closes at noon on Tuesday, September 20, 2022
15% cancellation fee for refunds before September 7, 2022
Ticket refunds are not possible after September 7, 2022
Registration cancellation must be made in writing to pgxconf@umn.edu .
Cancellations will not be accepted by telephone.
In the unlikely event that the conference is canceled, the University of Minnesota will refund the registration fee.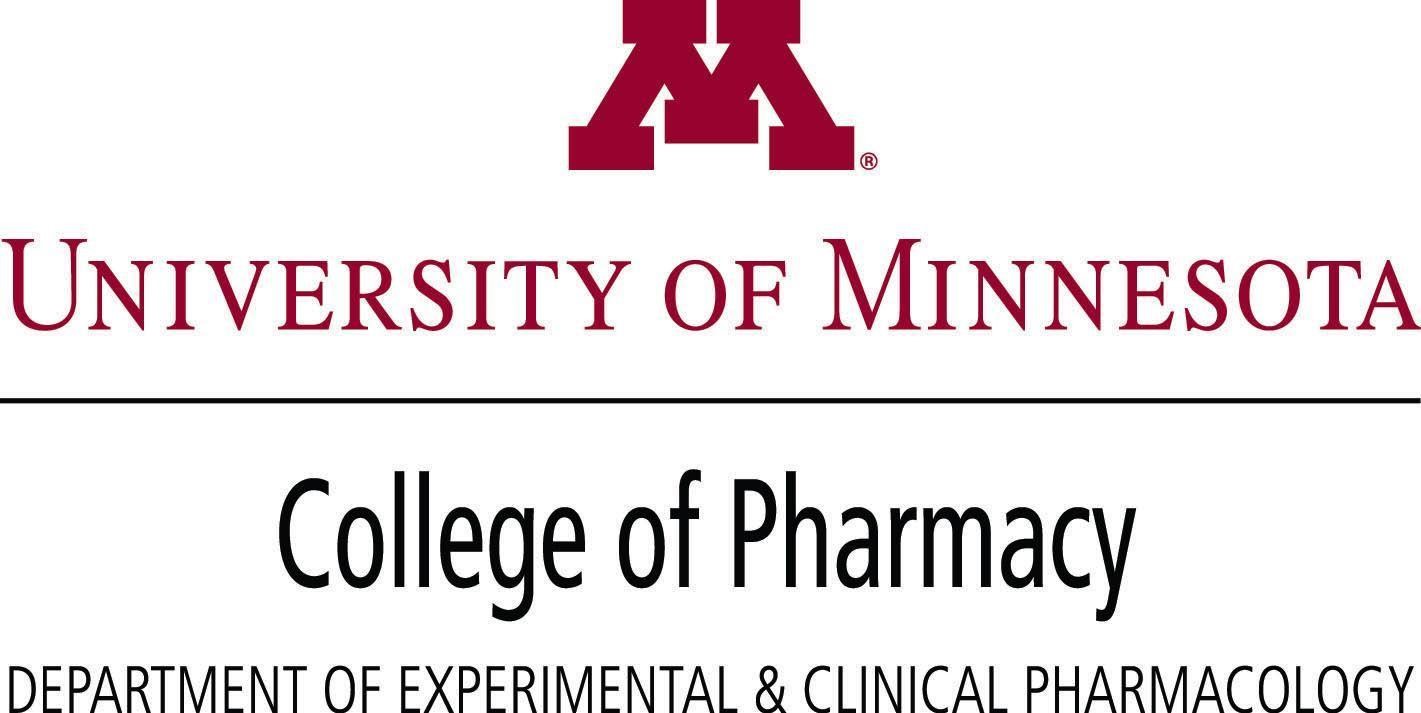 Experimental and Clinical Pharmacology
7-115 Weaver-Densford Hall
308 Harvard Street SE
Minneapolis, MN 55455
Phone: 612-625-2160
Fax: 612-625-3927
---
Contact us:
U of M Tickets and Events
Northrop
84 Church St SE, Ste 13
Minneapolis, MN 55455
Phone:
612-624-2345
https://tickets.umn.edu
Email: 
umntix@umn.edu
Summer Hours:
Mon - Fri: 10 AM to 3 PM