Implementation of Pharmacogenomics into Clinical Care
The 2020 University of Minnesota PGx Conference Continues Virtually.
Register Now for Rescheduled September Dates
2020 University of Minnesota Biennial Pharmacogenomics Conference
Hosted by the College of Pharmacy
Thursday, September 10 and Friday, September 11
Virtual Conference — Live Online
Registration closes on September 8, 2020.
Please contact us pgxconf@umn.edu with any questions.
Breakout Sessions

On Day One of the conference, there will be breakout case sessions in the afternoon. Participants may attend two of the three sessions. On the last page of registration, you will be asked to select two sessions. Please see below for the session choices:
 
Session 1:
 Robert J. Straka, PharmD, FCCP; University of Minnesota College of Pharmacy —
   "How to Navigate Drug-Drug Interactions in the Patient with Pharmacogenomic Variants: PGx Phenoconversion"
Session 2:
Eric T. Matey PharmD, RPh, BCACP, MBA; Mayo Clinic —
   "Return of Pharmacogenomic Results to the Patient via an e-Consult"
Session 3:
David Gregornik, PharmD, BCOP and Jacob Brown, PharmD, MS —
   "Providing PGx-Guided Care in the Absence of Clinical Guidelines (3 complex patient cases)"
Registration 
All registrations include: two days of conference attendance; conference materials.
General Registration:  $225
UMN Residents, Fellows, and Faculty: $100
Students:  $75
Registration Notes:
Please register each participant separately. 
For the general and student registrations, there are NO promomotional codes for this event.
There are several questions to complete as part of the registration process.
Conference materials will be available online at time of conference.
Cancellation policy:
50% cancellation penalty before August 31st, no refunds after August 31st.
Registration cancellation must be made in writing to pgxconf@umn.edu .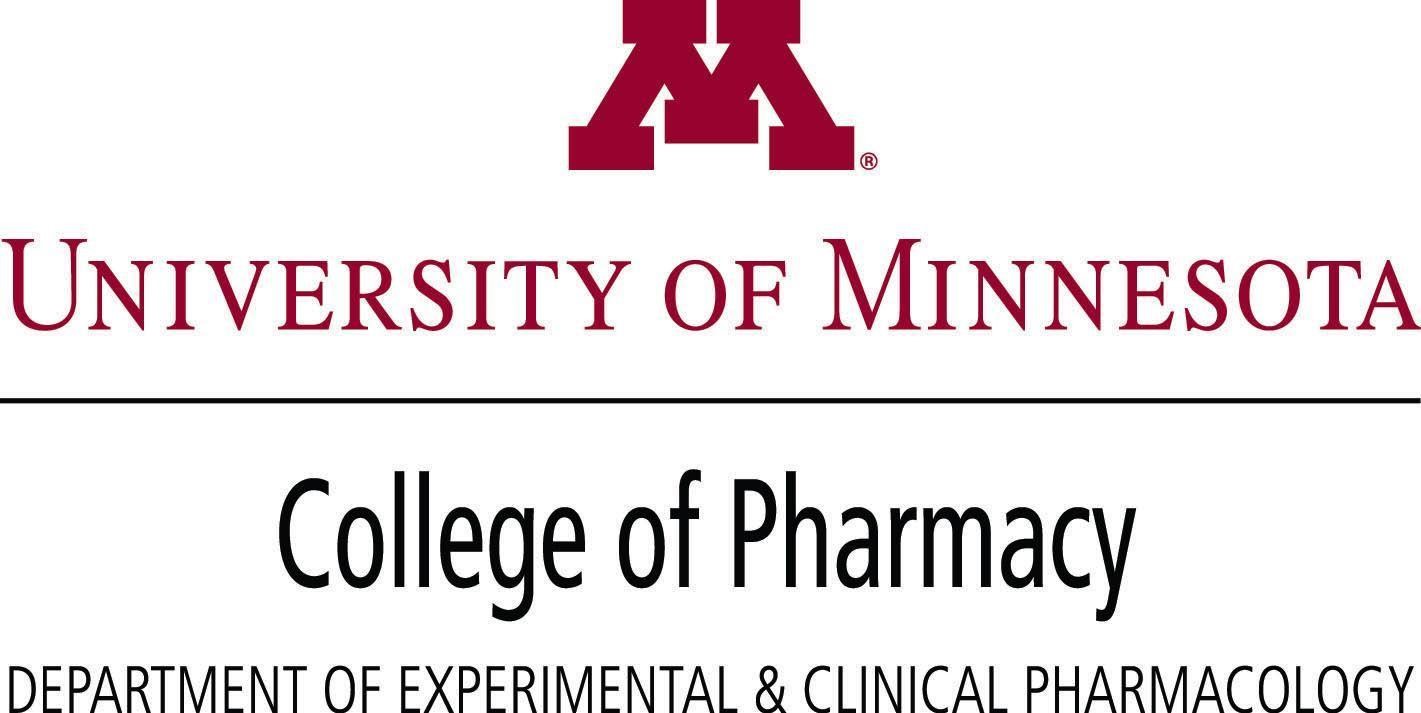 Experimental and Clinical Pharmacology
7-115 Weaver-Densford Hall
308 Harvard Street SE
Minneapolis, MN 55455
Phone: 612-625-2160
Fax: 612-625-3927
Visit Website for more info
pgxconf@umn.edu
---
Contact us:
U of M Tickets and Events
Northrop
84 Church St SE, Ste 13
Minneapolis, MN 55455
Phone:
612-624-2345
https://tickets.umn.edu
Email: 
umntix@umn.edu
Hours:
Mon - Fri: 12 Noon to 5 PM