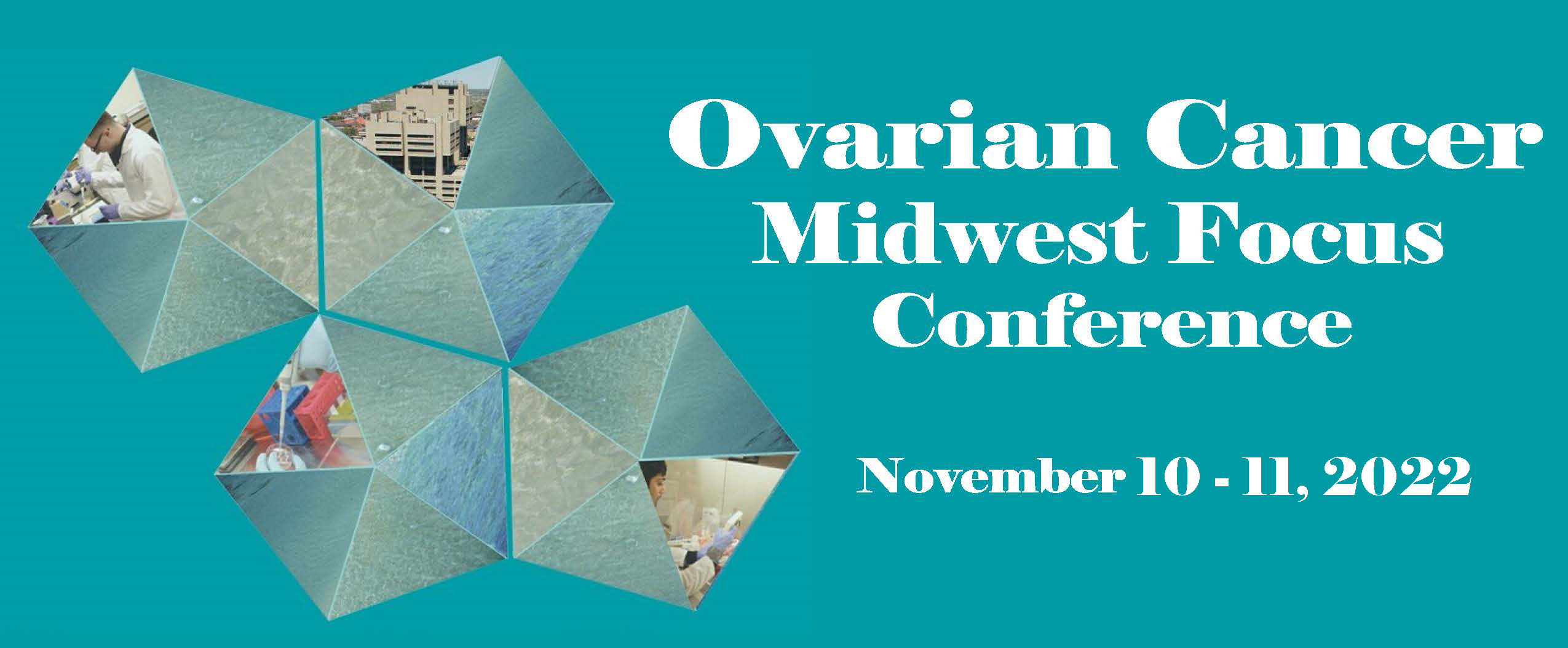 The Ovarian Cancer Midwest Focus Conference
Thursday, November 10, 2022:  8:00 AM to 5:00 PM
Friday, November 11, 2022: 8:00 AM to 3:00 PM

Hybrid Conference: Virtual & In-Person | Graduate Hotel - Minneapolis, MN

Cost: Free, however registration is required.
(limited space available; please RSVP)
Program Chairs
Martina Bazzaro, PhD - University of Minnesota - Twin Cities Campus
Ronny Drapkin, MD, PhD - University of Pennsylvania - Perelman School of Medicine
Melissa Geller, MD, MS - University of Minnesota - Twin Cities Campus
Andrew Godwin, PhD - University of Kansas - Kansas City
Gottfried E. Konecny, MD - University of California - Los Angeles
Boris Winterhoff, MD - University of Minnesota - Twin Cities Campus
About Our Conference
The 2022 Ovarian Cancer Midwest Focus (OCMF) Conference will be both an in-person and a virtual conference that will include live streamed discussion rounds with national and international speakers, short talks based on abstracts, and group discussions. Topics will include Early Detection, Immunotherapy, Novel Therapeutics, Metabolism, Preclinical Models of Ovarian Cancer, Personalized Medicine, Microenvironment, Epigenetics, PARP Inhibitors, Chemoresistance, Combination Therapy, Clinical Studies, Technology Commercialization, and Career Development (lunch and learn).
OCMF At-A-Glance
The Symposium will begin virtually and in-person on Thursday morning. The conference is single-track (no concurrent sessions) to give all attendees the opportunity to hear all presentations and discussions. Each day will feature Keynote Speakers, Flash Talks, and Lunch and Learn Presentations.

Click here for more information.
Oral presentations based on Abstracts
Oral presentations are 5 minutes in length and are given in a plenary format to an interdisciplinary audience of approximately 100 attendees. Hence, the content should be interesting to a diverse audience and clearly focused to deliver two or three key points.

This conference aims to provide a collaborative environment which will allow an interdisciplinary approach to ovarian cancer research; a broad range of topics will be covered that address topic areas related to ovarian cancer research, including:
- Chemoresistance -
- Clinical Studies -
- Combination Therapy -
- Early detection -
- Epigenetics -
- Immunotherapy -
- Metabolism -
- Microenvironment -
- Novel Therapeutics -
- PARP Inhibitors -
- Personalized medicine -
- Preclinical models of ovarian cancer -
The deadline for oral presentation proposals is October 14, 2022.
ABSTRACT SUBMISSION
Follow this link to submit a session proposal for oral presentation abstract.
---
Special Requests, Accommodations, and Additional Questions
Select the exact dates of your stay (top of page)
Click on check availability
Select room type – "Book now"
Confirm your stay, enter your name & credit card

Parking is available in the Washington Avenue Ramp located at 501 SE Washington Ave, Minneapolis, MN 55455. The parking ramp is connected to the Graduate Hotel (Floor 2, event space floor) via skywalk from the 3rd floor of the ramp. The price is $15/day and individuals will pay with a credit card each time they depart the ramp.
Contact for special requests, accommodations, or additional questions:
Email:
obgadmin@umn.edu
, Phone: 612-626-3111