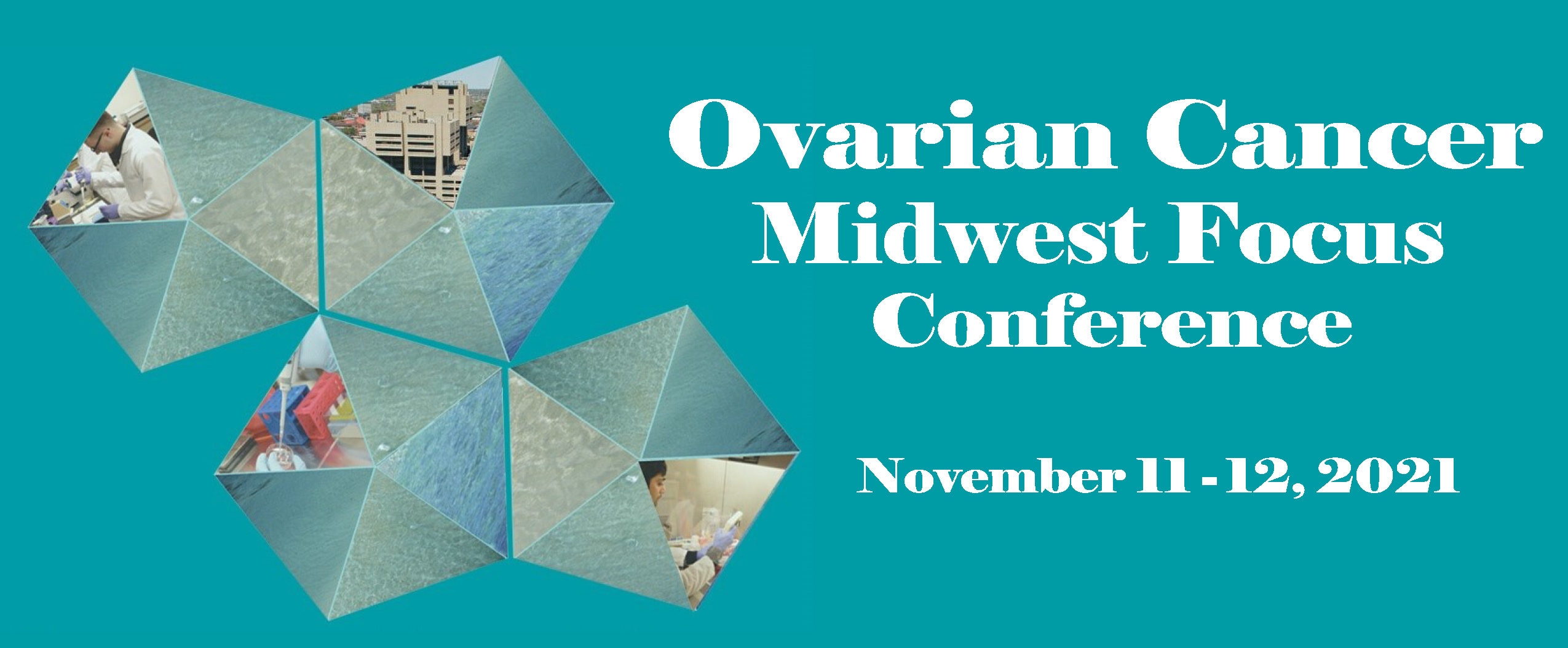 The Ovarian Cancer Midwest Focus Conference
Thursday, November 11, 2021:  8:00 AM to 5:00 PM
Friday, November 12, 2021: 8:00 AM to 5:00 PM

Online Conference; link & connection instructions will be sent close to the event date

Conference attendance is by invitation only.

Cost: Free, however registration is required.
(limited space available; please RSVP)
Program Chairs
Martina Bazzaro, PhD - University of Minnesota - Twin Cities Campus
Ilana Chefetz, PhD - The Hormel Institute, University of Minnesota
Ronny Drapkin, MD, PhD - University of Pennsylvania - Perelman School of Medicine
Melissa Geller, MD, MS - University of Minnesota - Twin Cities Campus
Gottfried E. Konecny, MD - University of California - Los Angeles
About Our Conference
We are delighted to announce that the Ovarian Cancer Midwest Focus (OCMF) conference 2021 will be both an in-person and a virtual conference that will include live streamed discussion rounds with national and international speakers, short talks based on abstracts, and group discussions. Topics will include Early Detection, Immunotherapy, Novel Therapeutics, Metabolism, Preclinical Models of Ovarian Cancer, Personalized Medicine, Microenvironment, Epigenetics, PARP Inhibitors, Chemoresistance, Combination Therapy, Clinical Studies, Technology Commercialization, and Career Development (lunch and learn).
OCMF At-A-Glance
The Symposium will begin virtually and in-person on Thursday morning. The conference is single-track (no concurrent sessions) to give all attendees the opportunity to hear all presentations and discussions. Each day will feature Keynote Speakers, Flash Talks, and Lunch and Learn Presentations.

Click here for more information.
---
Hotel Recommendations
Special Requests, Accommodations, and Additional Questions
Contact for special requests, accommodations, or additional questions:
Patricia McCarthy, 612-626-3111 or
pcmccart@umn.edu
Contact us:
U of M Tickets and Events
Northrop
84 Church St SE, Ste 13
Minneapolis, MN 55455
Phone:
612-624-2345
https://tickets.umn.edu
Email: 
umntix@umn.edu
Hours:
Mon - Fri: 10 AM to 5 PM