Minnesota Saints Chorale & Orchestra
Lamb of God, Easter Oratorio
Saturday, March 21, 2020
7:30 PM

Ted Mann Concert Hall
2128 Fourth Street South
Minneapolis, MN 55455

Cost: $10

Recommended for ages 8 and up.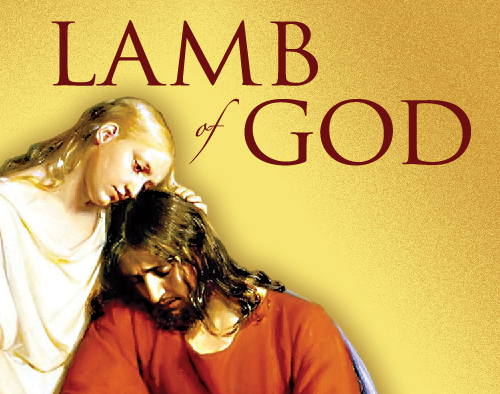 Come and celebrate the Easter season with this beautiful oratorio. The music depicts the last days of the life of Jesus Christ told through the experiences of those who witnessed them – those He knew and loved. Featuring 13 soloists, orchestra and full choir. Invite your friends and don't miss this beloved community tradition!

TICKETS & DONATIONS
Tickets for reserved seating are $10 in advance or at the event. Doors open at 7 PM. "Rush" seating begins at 7:15 PM for any remaining seats, please come & donate what you can.

SOLOISTS
George Dyer, Jonathan Pegis, Maria Lindsey, Wesley Frye, Laurel Armstrong, Gary Briggle, Jan Hendrickson, James Pike, Britta Peterson, and Michael Butcher

ORDER TICKETS HERE
Please click the SELECT button below to order tickets.
About the Chorale

The Minnesota Saints Chorale is a 70-voice, auditioned choir comprised of musicians from the Twin Cities and surrounding area who share a love for singing and for Jesus Christ. Founded in 2004, the choir strives for choral excellence in singing a varied repertoire of sacred and secular works in both concert and worship settings throughout Minnesota. The choir has performed over 150 concerts with a repertoire of 250 pieces including major works such as Mozart's "Requiem", Mendelssohn's Symphony No. 2 "Hymn of Praise" and Rob Gardner's Easter Oratorio "Lamb of God". In 2012, the Minnesota Saints Orchestra was organized to expand the sound, repertoire and mission of the chorale.

The choir values collaborative opportunities with other ensembles to build bridges of unity that inspire goodwill. Some recent collaborative concerts include the North Star Boys' Choir, North Hennepin Community College Chamber Singers, the Choir of the Cathedral of Saint Paul, the Northern Lights Chorale and the Apollo Male Chorus.

The choir was honored to be featured at the American Choral Directors Association of Minnesota (ACDA-MN) Annual State Conference in 2017. Regular performances include concerts at Thanksgiving, Christmas, Easter and springtime.
 


Contact us:
U of M Tickets and Events
Northrop
84 Church St SE, Ste 13
Minneapolis, MN 55455
Phone:
612-624-2345
https://tickets.umn.edu
Email: 
umntix@umn.edu
Hours:
Mon - Fri: 10 AM to 5 PM