LORE Podcast Live
Saturday, September 21, 2019
7:00 PM

Ted Mann Concert Hall
2128 Fourth St S
Minneapolis, MN 55455

Reserved Seating

Tickets*: $45

Lore Podcast - VIP Package Upgrade: $25
Package includes:
Priority access to the autograph line
Exclusive, limited-edition Lore Live 2019 lapel pin
Exclusive, limited-edition 8.5" x 11" Lore poster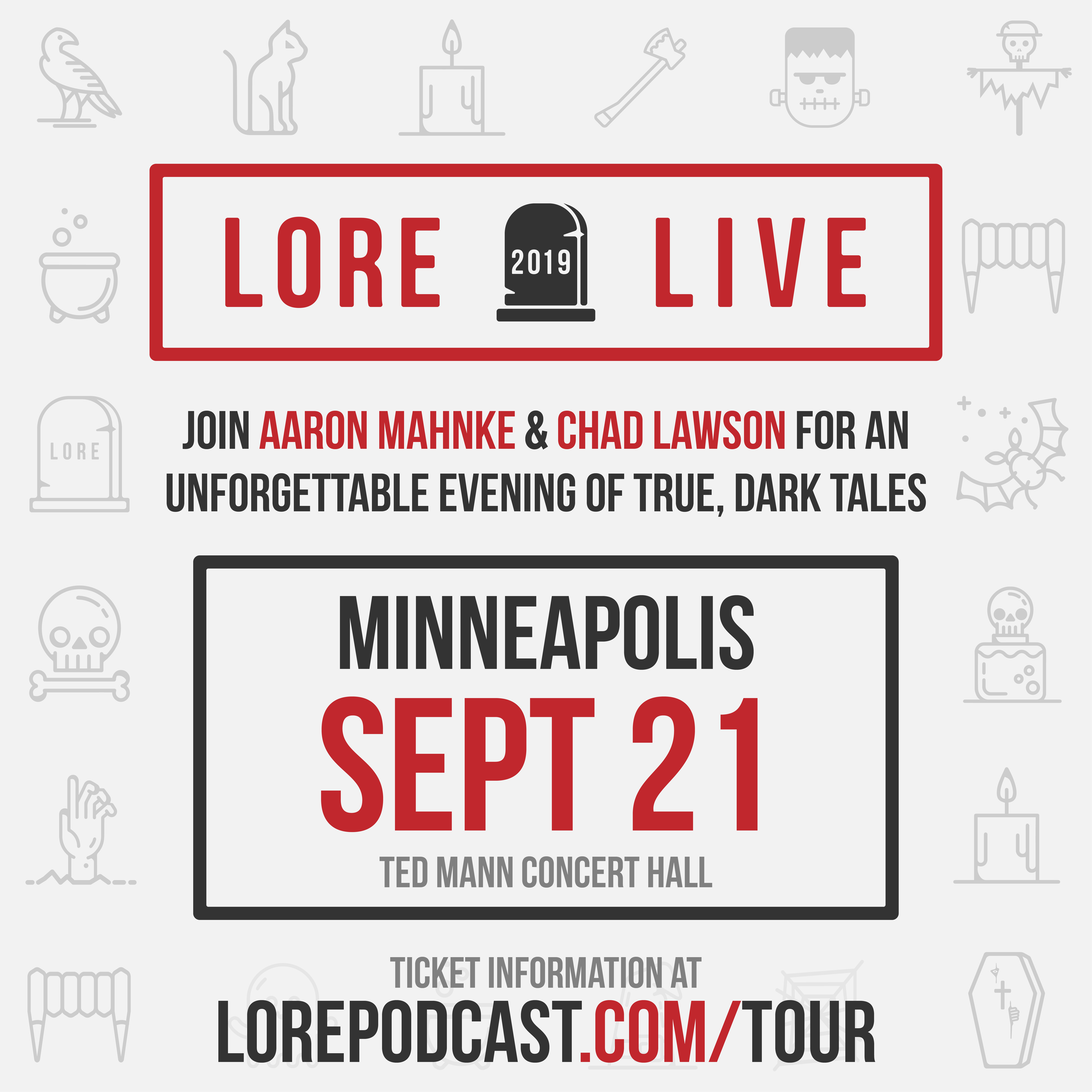 Please note this package does NOT include a ticket to the event - that must be purchased also to gain access to the Meet and Greet. There will be a pop-up window offering to add this to your order after selecting your event ticket(s).

*ticket fees will be applied at time of purchase

Public On-sale: Friday, April 5 at 10 AM

Presented by New Media Touring

All Sales Final. No Refunds.

Ticket orders with a delivery method of Postal Mail will be mailed no earlier than 7 to 10 business days after the date of purchase.
 
---
To purchase tickets in person:
Advance tickets may be purchased at the Northrop Box Office , on the East Bank Campus, located at 84 Church Street SE, Minneapolis, MN 55455. The Northrop Box Office is open Monday through Friday, 10 AM to 5 PM, and Saturdays 10 AM to 2 PM. 

The Ted Mann Concert Hall Box Office is open 1 hour prior to the event. Advance sales are not available at the venue. 
 
Event Parking Suggestions:
21st Ave Ramp
19th Ave Ramp
 
Lore is an award-winning, critically-acclaimed podcast about true life scary stories. Lore exposes the darker side of history, exploring the creatures, people, and places of our wildest nightmares. Because sometimes the truth is more frightening than fiction. Each episode examines a new dark historical tale in a modern campfire experience. With more than 24,000 5 star reviews on Apple Podcasts and over 185-million listens, that's clearly a good thing.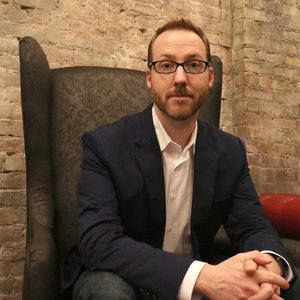 Aaron Mahnke is the creator of some of the most popular podcasts in the world, with over a quarter of a billion download to his name. His hit podcast Lore has been adapted for television by Amazon, and paved the way for The World of Lore book series from Penguin Random House. He's also the creator and host of Cabinet of Curiosities and Unobscured in partnership with iHeartRadio.  
Contact us:
U of M Tickets and Events
Northrop
84 Church St SE, Ste 13
Minneapolis, MN 55455
Phone:
612-624-2345
https://tickets.umn.edu
Email: 
umntix@umn.edu
Hours:
Mon - Fri: 10 AM to 5 PM