School of Music Choral Department
Please note: This event has been canceled.
If you have purchased tickets to the event, refunds will be processed soon. We thank you for your patience as we make these adjustments.

---
J.S. Bach's St. John Passion
University of Minnesota Chamber Singers
Bach Society of Minnesota Orchestra
Kathy Saltzman Romey, Conductor

Saturday, April 4, 2020 at 7:30 PM

Ted Mann Concert Hall
2128 S 4th Street
Minneapolis, MN 55455

Tickets: 
$15 Advance Adult
$20 Week Adult
$15 UMN Faculty/Staff
$5 children 12 & under | UMN students
 
About the Performance
The Passio secundum Joannem or St John Passion is a Passion or oratorio by Johann Sebastian Bach, the older of the surviving Passions by Bach. It was written during Bach's first year as director of church music in Leipzig and was first performed on April 7, 1724, at Good Friday Vespers at the St. Nicholas Church.

In collaboration with the University of Minnesota School of Music, Bach Society of Minnesota returns to the place of its founding at the University of Minnesota in a collaborative presentation of Bach's dramatic Passion oratorio.
 
Framing Bach's St. John Passion
Dramatizations of the Passion, both theatrical and musical, have historically incited hatred and violence against Jews and Jewish communities.  Despite the enduring beauty of Bach's Passion settings, we – the members of the University Chamber Singers and conductor Kathy Saltzman Romey – recognize the challenging nature of certain texts used within the 
St. John Passion
 as related to the Jewish people.  In preparing to perform this work, we have included selected readings on Bach scholarship, Jewish/Lutheran theology, antisemitism, and religious intolerance accompanied by conversations with Christian and Jewish scholars/theologians to guide us in better understanding Bach's Passions historically and musically.  Our journey will be shared at the performance in a pre-concert experience and talk accompanied by program notes.  We also invite the general public to join our journey prior to the concert week at either of the following events:   
• "Poetry, Scripture, and Affect in Bach's Passions"
Presented by Bach scholar Dr. Daniel Melamed from Indiana University 
Friday, March 27, 2020  3:30-5 p.m. in Ferguson Hall, Rm 280
• An Interfaith Panel Discussion on Bach's St. John Passion
with Rabbi Marcia Zimmerman (Temple Israel), Michael O'Connell (former rector of the Basilica of St. Mary), Dr. Stephen P. Ahearne-Kroll (Religious Studies), Dr. Kelley Harness (School of Music) and Samuel Barth (Interim Rabbi Beth Jacob Congregation and former professor of Jewish Liturgy and Worship) 
Sunday, March 29, 2020 4:-5:30 p.m. Lloyd Ultan Recital Hall, Ferguson Hall
About the Bach Society of Minnesota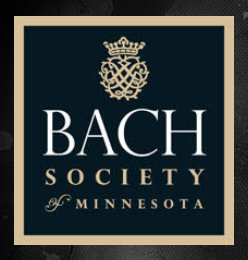 The Bach Society of Minnesota (BSM) was the one of the first organizations on this continent to take the legacy of Johann Sebastian Bach as an exclusive starting point for world-class performances. Founded in 1932, BSM still focuses on the glorious vocal and instrumental music of J.S. Bach and those he inspired. Today, under the artistic direction of Matthias Maute, the organization continues its commitment to high-caliber performances with period instruments and historic performance practices that communicate the depths and passions of Bach's compositions.
 
About the Conductor
Kathy Saltzman Romey is Director of Choral Activities at the University of Minnesota, where she oversees the graduate program in choral conducting and conducts choirs. She is also Artistic Director of the 200-voice symphonic chorus, The Minnesota Chorale, which serves as principal chorus for the Minnesota Orchestra. Known for her meticulous training of choirs, Romey has prepared the Chorale for performances with both the Minnesota Orchestra and Saint Paul Chamber Orchestra under the baton of such acclaimed conductors as James Conlon, Nicholas McGegan, Bobby McFerrin, Roger Norrington, Helmuth Rilling, Robert Shaw, Leonard Slatkin, Osmo Vänskä, Edo de Waart, and Hugh Wolff. Romey has conducted the Chorale in regional, national and international forums and in performances with both the Minnesota Orchestra and Metropolitan Symphony.
 
She also coordinates and presents the BRIDGES series, the nationally acclaimed education-outreach program of the Minnesota Chorale. Begun in 1994 to build musical and social bridges between diverse populations, BRIDGES is an annual initiative that harnesses the richness of global choral repertoire to engage cultural communities and raise awareness of pressing social needs. A passionate advocate of choral civic engagement, Romey documented the BRIDGES program in a co-authored chapter with two University of Minnesota conducting students for the book Wisdom, Wit and Will: Women Choral Conductors on Their Art, released by GIA Publications in 2009.
 
Contact us:
U of M Tickets and Events
Northrop
84 Church St SE, Ste 13
Minneapolis, MN 55455
Phone:
612-624-2345
https://tickets.umn.edu
Email: 
umntix@umn.edu
Hours:
Mon - Fri: 12 Noon to 5 PM