Online Reservations
●

Reservations are filled on a first come, first serve basis.
●

Please make one reservation for all participating ensembles from your school
  and include the number of adult and student concert tickets needed. If you have more than two ensembles, please call to register.
●
No payment is due at this time;
 

an invoice will be emailed to you when your reservation is processed.
● Registration questions?  Please call 218-726-6086.

Please note:  Online reservations have now ended. 
Fees & Tickets:
Festival: 
The fee for participating ensembles is $200 per ensemble.
Concert Tickets: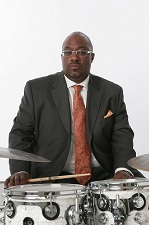 Carl Allen Quartet
Friday, March 8, 2013 at 7:30 PM
Weber Music Hall
Reserved Seating
Ticket price: Adults $19 | Senior Adults (65+) $17 |   Students & UMD Students $5
Jazz Festival participants receive a $2 per ticket group discount with festival registration.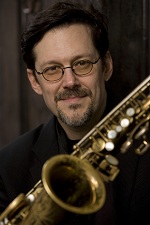 UMD Jazz I Featuring Dave Pietro and the
UMD Head of the Lakes Jazz Festival All Stars
Saturday, March 9, 2013 at 5 PM
Marshall Performing Arts Center
Reserved Seating

Ticket price: Adults $12 | Senior Adults (65+) $10 |  Students $7 | UMD Student $5
All sales are final for concert tickets- no exchanges or refunds.
The Head of the Lakes Jazz Festival includes:
●  Performances by UMD Jazz Ensembles
●  40 minutes of individualized time for your ensemble
●  Adjudicators
●  Non-competitive atmosphere
●  Scholarships
●  Clinics
●  Prizes
Additional Festival Information
Additional festival information including area hotels, directions, performance set-up forms, concert info and a day schedule may be found at

2013 Head of the Lakes Jazz Festival
If you have any questions on the Festival, please call 218-726-6327 or email umdjazz@d.umn.edu.
Contact us:
University of Minnesota Duluth
School of Fine Arts
Ticket Office
1215 Ordean Court
Duluth, MN 55812-3041
218-726-8561
218-726-8877
www.sfa.d.umn.edu