UMD Theatre 2017-2018 season tickets available August 1! 
---
Upcoming 2017-2018 Season events:
One of the most enduring ancient tragedies presents universal question of power and civic duty through a modern translation reflecting current political conflicts.
---
Go upstairs/downstairs, backstage/onstage with a wacky theatre company that just can't get it right. Be it personal or professional, this door-slamming group of theatre artisans keep trying in spite of themselves.
---
Blending the classical and the vernacular for its moves, and inspired by the collaborative, spontaneous spirit of jazz and popular music, join us to celebrate the rich variety of jazz dance!
---
Wilbur the pig is headed to the butcher, and only the spider Charlotte can save his life. A magical, heartwarming tale of friendship and sacrifice, based on the beloved children's book.
---
Raised in Duluth, playwright Melanie Marnich spins this poetic love story/docudrama about strong women fighting for a safe workplace in the roaring 1920s and the Depression Era.
---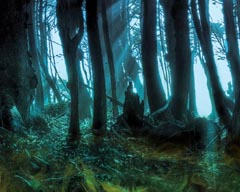 Into the Woods
Music & Lyrics by Stephen Sondheim
Book by James Lapine
Directed by Ann Bergeron
Dramaturg: John Case
Apr 12 - 14 & 18 - 21 @ 7:30pm
Apr 15 @ 2pm
Marshall Performing Arts Center - Mainstage Theatre
Reserved seating
Recommended for ages 12 & up
Approximate run time: 2 hours 30 minutes

Take a magical romp where the lives of well-known characters from familiar fairy tales intertwine. But the woods are dark, and we discover that even fairy tale characters are all too human.
---
Contact us:
University of Minnesota Duluth
School of Fine Arts
Ticket Office
1215 Ordean Court
Duluth, MN 55812-3041
218-726-8561
218-726-8877
www.sfa.d.umn.edu