Damian McGinty: The Slow Dance Tour
Online ticket sales end at 4pm the day of the performance. Any remaining general admission concert tickets will be available for purchase at the door beginning at 4:30pm. (Sound Check and Meet & Greet tickets are sold out.)
Friday, April 20, 2018
5:00 PM  - Sound Check
6:30 PM  - Meet & Greet
7:30 PM  - Doors open for seating
8:00 PM  - Show
Weber Music Hall
1151 University Drive
Duluth, MN 55812
Tickets*: 
Sound Check:  $101
    (includes Sound Check, Meet & Greet and Concert)
Meet & Greet:  $61
    (includes Meet & Greet and Concert) 
General Admission Concert:  $36
*ticket fees will be applied at time of purchase
On-sale: Friday, November 3 at 10 AM
All Sales Final. No Refunds.
All tickets will be held at Will Call. No tickets will be mailed.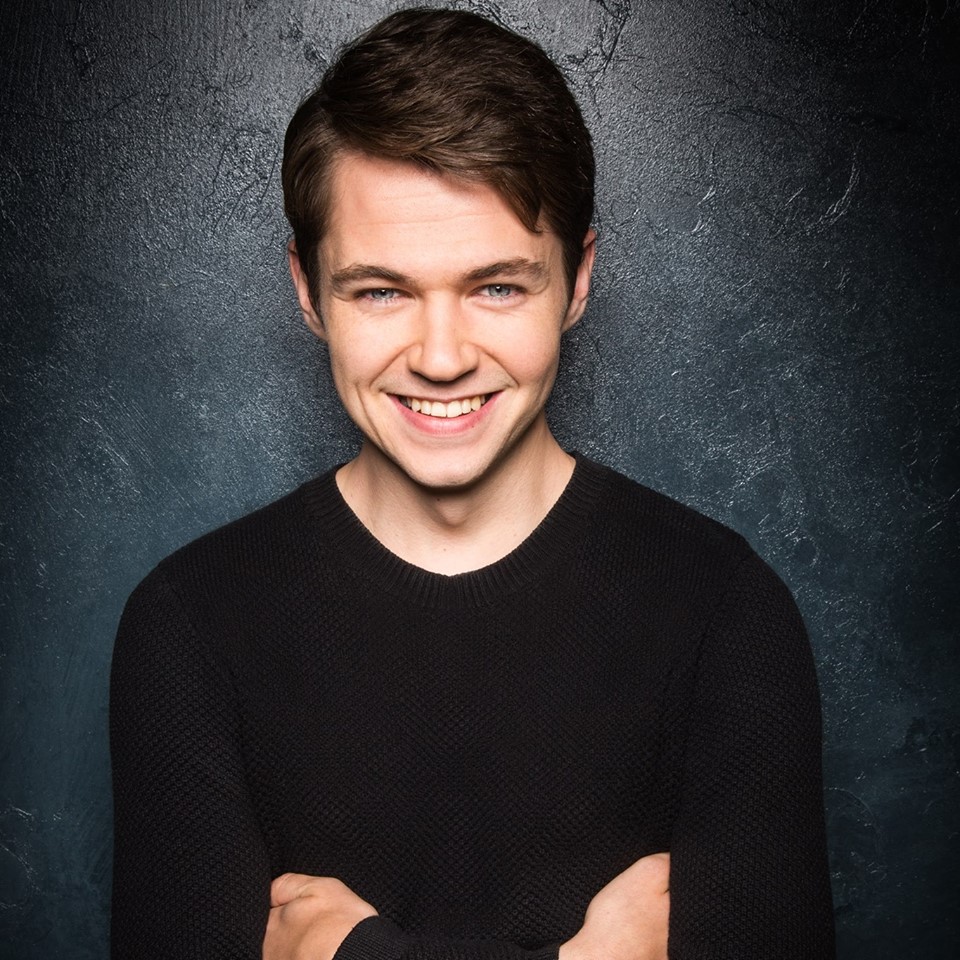 Join Irish singer, songwriter, and actor Damian McGinty in spring 2018 for his biggest solo tour to date, showcasing music and behind-the-scenes insights from his upcoming EP of original songs. This tour will be fans' first opportunity to hear these songs live, and to share with Damian in the excitement and stories behind the album.

In his 10+ years in the business and nearly half a million miles, he's met thousands of people, heard their stories, and been a keen observer of humanity. The roads he has traveled, literally and figuratively, have shaped his world view. As his father says, "every day's a school day." And, Damian has come to believe, everyone we meet has something to teach us.

His songs reflect these values. They are sometimes light and joyful, sometimes poignant and haunting, always without pretense. Underneath and through every song are woven strong threads of hope and love.

Information about Damian, the tour dates, and ticketing can be found at www.damianmcginty.com.
Get Tickets
About Damian McGinty
Damian McGinty was born in Derry, Northern Ireland. His career began at the age of 13 when he recorded a charity CD, and his unmistakable talent and charisma quickly catapulted him into fame and success. Selected in 2007 by producer Sharon Browne and musical director Phil Coulter to join the inaugural cast of Celtic Thunder, Damian quickly became a fan favorite for his friendly charm and his deep baritone voice. Following his own advice to "Dream Big," Damian took his career to the next level by auditioning for the Oxygen network's "The Glee Project" in 2011. Out of 40,000 auditioners, Damian was chosen to appear on the show with only 11 other hopefuls. Extreme dedication and an intense work ethic took him to the final four, and ultimately he was chosen as one of two winners. As a winner of the project, Damian landed a guest star role in Fox's hit television series "Glee," as foreign exchange student Rory Flanagan. Initially slated to appear in just seven episodes, Damian was so popular his role was extended to finish out the rest of season three.

Damian self-produced an eponymously titled EP in late 2012. The 5-track album raced up the iTunes charts to hit #3 in the U.S. (as well as #1 in Ireland, Mexico, and Peru), selling more than 20,000 units to date. In 2013, Damian was busy back with Public Television. First, he worked with former Celtic Thunder castmate Paul Byrom in Paul's PBS special, "This is the Moment," and then he appeared with child prodigy Ethan Bortnick in Ethan's special, "The Power of Music," which went on to be the #1 show on PBS. To the great delight of eager fans, Damian toured across the U.S. with Ethan in the spring and fall 2014 tours of "The Power of Music."

2015 brought Damian back to perform with Celtic Thunder as a special guest on their "Very Best Of Celtic Thunder" tour, which led into 2016, one of Damian's busiest years yet. He spent much of the year working on his first solo full-length CD, "This Christmas Time," which he released in October. The CD reached #2 on Billboard's World and Holiday charts, and the CD and individual songs were featured on numerous iTunes charts both national and international. In that year, he also somehow found time to travel to Australia to tour with Celtic Thunder in spring 2016, join up with them again for a 72-city North American tour in fall, and then set off on his own first solo tour in December to promote the Christmas CD.

In early 2017, fellow Derry native, actress Roma Downey, and her husband, producer Mark Burnett, invited Damian to work with them on an MGM documentary to launch a new platform, meant to deliver "heart-centered" content, Light Works Media. The documentary will air fall of 2017. Damian teamed up again with Celtic Thunder for a Symphony Tour in the fall, as well as a 10th Anniversary Cruise.
Contact us:
University of Minnesota Duluth
School of Fine Arts
Ticket Office
1215 Ordean Court
Duluth, MN 55812-3041
218-726-8561
218-726-8877
www.sfa.d.umn.edu