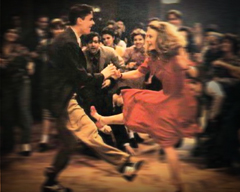 UMD Dance Concert: In a Jazz Way
Directed by Rebecca Katz Harwood
Nov 30 - Dec 2 @ 7:30pm
Dec 3 @ 2pm
Marshall Performing Arts Center - Mainstage Theatre
Reserved seating
Approximate run time: 1 hour 15 minutes, no intermission
Blending the classical and the vernacular for its moves, and inspired by the collaborative, spontaneous spirit of jazz and popular music, join us to celebrate the rich variety of jazz dance! It combines 7 professional guest, residential & student choreographers; 19 dancers; and 9 designers to produce this family-friendly extravaganza.
BONUS for Saturday & Sunday ticket holders:
Free 30 minute dance classes | All ages welcome | Marshall Performing Arts Center Lobby
Kick off your boots, and come as you are!
Saturday, Dec. 2 | starts @ 6:40 pm
Sunday, Dec 3 | starts @ 1:10 pm
---
Tickets:
INDIVIDUAL TICKET PRICES
$21 ADULT | $16 SENIOR & UMD FACULTY/STAFF/VETERAN | $10 STUDENT | $8 UMD STUDENT
Audio description is available upon request with a two week advance notice. For further information, please call 218-726-8561.
Contact us:
University of Minnesota Duluth
School of Fine Arts
Ticket Office
1215 Ordean Court
Duluth, MN 55812-3041
218-726-8561
218-726-8877
www.sfa.d.umn.edu