50th Anniversary of the Marshall W. Alworth Planetarium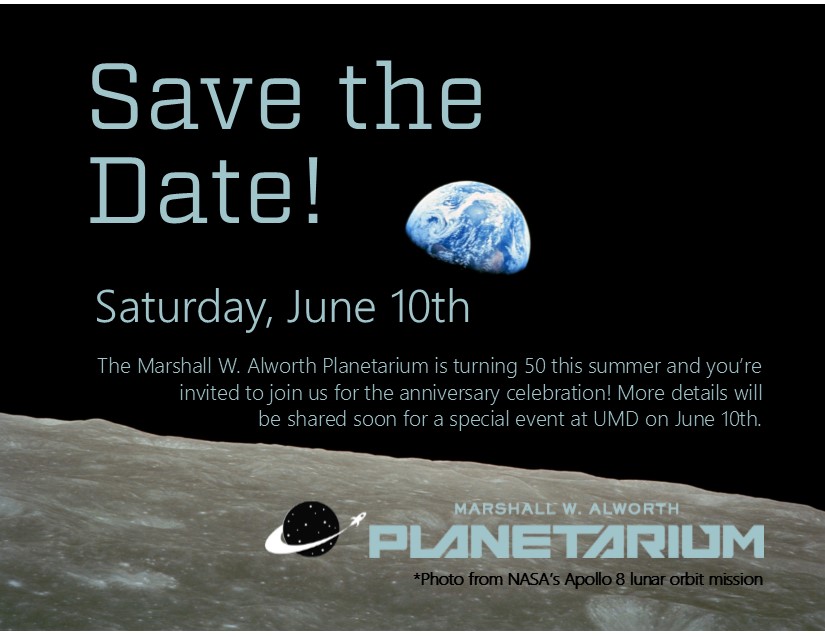 The evening's menu:
Poultry-Breaded Chicken Dijon
Tender breast of chicken coated with Panko bread crumbs and toasted golden brown
Roasted baby red potatoes.
Served with a house salad.
Dessert.

Appetizers and a cash bar will be available.
Note:
if you have any special dietary needs (ex. vegetarian / vegan / gluten free / kosher, etc.) please select that option when registering. There will be a separate question just prior to payment to detail the dietary needs (if any) for you and your guests.
More information about the event
If you'd like to make a gift in honor of the anniversary of the Planetarium,
please visit this page
.
For questions or to register by phone, please call 218.726.6086
Campus Map
Contact us:
University of Minnesota Duluth
School of Fine Arts
Ticket Office
1215 Ordean Court
Duluth, MN 55812-3041
218-726-8561
218-726-8877
sfatix@d.umn.edu
www.sfa.d.umn.edu