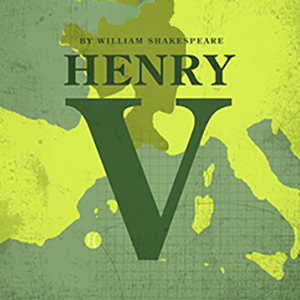 .
Henry V
By William Shakespeare | Adapted by Tom Isbell
Directed by Tom Isbell
Sep 24, 25, 26, 27, 30 & October 1, 2, 3 | 5:00 pm
Live Outdoor Performance!
Free admission
Ordean Court (facing Marshall Performing Arts Center)
Approximate run time: 90 minutes with no intermission
ASL performance on Sun., Sep 27 | 5 pm
A young King Henry V faces insurmountable odds when asserting his right to rule France. A thrilling story of courage, war and romance, containing some of Shakespeare's most inspiring language.
Note: This is an outdoor event. Please check in at the registration table when you arrive, no physical tickets needed. Masks required. Please bring a chair(s) or blanket(s). Groups of 4 or more may be split for seating. Email is the primary source for event updates & changes, including cancelations due to weather conditions.

Strict venue capacity limits have been established for this performance. If space is available, walk up registrations will be accepted. We suggest your arrival no more than 15 minutes prior to curtain to allow for adequate screening and registration. We remind you to socially distance and wear masks.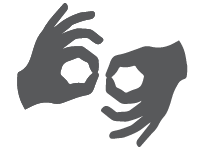 ASL interpreted on Sunday, September 27, 2020.
Click here to download the Henry V Event Program
Event & Registration Info
This is an outdoor event. Due to COVID-19, patrons are encouraged to remain outdoors and required to wear masks upon arrival and during the performance.
Patrons are encouraged to pre-register for this FREE event. Capacity is very limited, walk-ups will only be accommodated if space is available.
Online registration will close at 3:00 PM on the date of the event. After that time, please call 218-726-8561 to check on availability for that day's event.
An email address is required for registration.  Contact information (name, phone number, and email) will be collected for walk-ups.
Email is the primary source for event updates and changes, including cancellations due to weather conditions.
Registration confirmation will be emailed. Physical tickets will not be used.
Upon arrival on the evening of the performance please go to the registration check-in table in Ordean Court.
Please bring a chair(s) or blanket(s) for seating.
Patrons will be seated by household, in groups of six or fewer, with at least six feet of space between groups in all directions.
Groups of four or more may be split for seating.
Seating will begin approximately 1 hour before the performance.  Ushers will assist patrons to their designated seating area.
UMD Theatre is asking cast, crew and patrons to all wear masks for the sake of an abundant amount of caution for the safety of everyone involved. Patrons should wear a mask at all times, unless they are under the age of two or it is not recommended for health or physical ability reasons, per the

University of Minnesota's policy on face coverings

. 

Restrooms will be available in Montague Hall and in the Sports and Health Center. Masks are required, please wash hands and social distance.
All attendees are asked to self screen before attending using the

Stay Safe MN Visitor and Employee Health Screening Checklist

If any member of your group answers "Yes" to any of the screening questions, your group should stay home/go home, stay away from other people, and contact your health care provider.  If possible, those that pre-registered are asked to contact the box office to cancel the reservation for your household group (218-726-8561).

Parking suggestion - Park in Pay Lot G on the corner of University Ave and St. Marie St.  There is no charge if you arrive after 4:30 pm.  If you arrive between 4-4:30pm there is a $1 charge. DO NOT park in maroon, gold, or white lots. Parking meters are enforced until 5pm.
Patrons needing ADA accommodations – Prior to the performance contact the box office at 218-726-8561 or rjones@d.umn.edu.  The evening of the performance please check with registration or event staff.
---