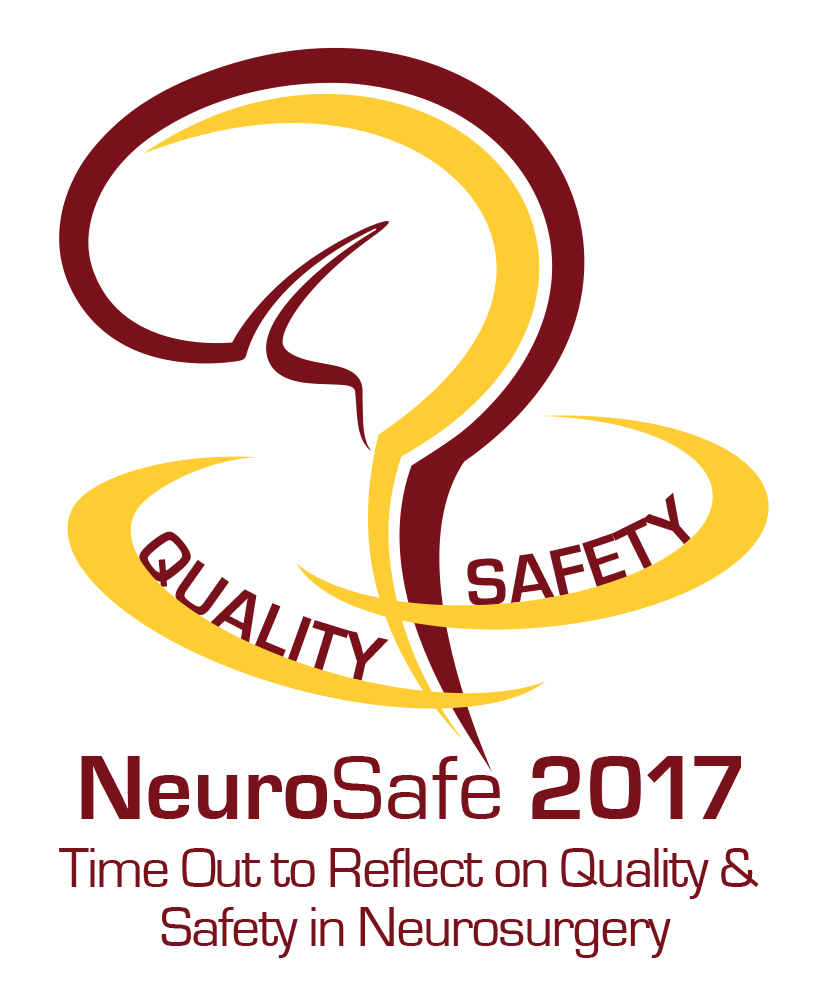 NeuroSafe 2017 - Location Info
Time Out to Reflect on Quality & Safety in Neurosurgery
July 20 - 21, 2017
Location/Venue:
McNamara Alumni Center for July 20-21, 2017 (Symposium Day 1 and Day 2, Social Hour)
Weisman Art Museum for July 21, 2017 Dinner & Program  
McNamara Alumni Center
200 Oak Street, SE, Suite 100
Minneapolis, MN 55455-2002
(612) 624-9831
mac-events.org
Frederick R. Weisman Art Museum
333 E River Pkwy
Minneapolis, MN 55455
(612) 625-9494
www.weisman.umn.edu
---
Hotel /Lodging Information
Dates
July 19-Wednesday
July 20-Thursday
July 21-Friday
 
Noble House Hotels & Resorts
615 Washington Ave SE
Minneapolis, MN 55414
612-379-8888  
Register for the group rate at The Commons Hotel
Lodging fees are the responsibility of the attendee. You can secure a room at
The Commons Hotel
by calling 612-379-8888 and ask for the University of Minnesota Physicians NeuroSafe 2017 room block. There are a limited number of rooms available at $229.00 - $269.00 per night (plus taxes and hotel fees), please secure your hotel room early.  Once
The Commons Hotel
room block is full, there are other hotels nearby for you to secure a room. Most hotels are within walking distance, Minneapolis light rail transit or public transportation is available.
Other Hotel Rooms Near By (closest to farthest from Symposium location)
DoubleTree by Hilton Hotel Minneapolis-University Area
511 Huron Blvd, SE
Minneapolis, MN 55414
612-504-3000
Register at the DoubleTree by Hilton
Courtyard Minneapolis Downtown
1500 Washington Ave South
Minneapolis, MN 55454
612-333-4646
Register at the Courtyard Hotel
ALoft Hotel
900 S Washington Avenue
Minneapolis, MN 55415
612-455-8400
Register at the ALoft Hotel
---
Directions / Transportation
from Minneapolis–St. Paul International Airport to the Commons Hotel Minneapolis
Commons Hotel Minneapolis
615 Washington Ave SE
Minneapolis, MN 55414 
(612) 379–8888
Options from the Airport: Take the Light Rail, Taxi, Uber, or a Rental Car
---
Public Transportation
TIME: Allow 60 minutes
Board a Light Rail train (Blue line) destined for Downtown Minneapolis. Trains leave every 7.5 minutes during rush hours, every 10-15 minutes at other times.

Disembark at Downtown East Station - travel time of approximately 15 minutes.

Board a Green Line light rail train from the Downtown East station towards St. Paul to the East Bank Station. The ride is approximately five minutes to the University of Minnesota East Bank Campus.
You may visit the Metro Transit website to create a personal transportation route. You must go to the website to plan the trip with your specific times and dates: http://www.metrotransit.org.
Once on the website, choose the Plan Your Trip tab located at the top of the screen, and scroll to Transit Trip Planner.

Enter your starting point using the Landmark option, and scroll down to Airport Mpls- St. Paul Int'l.

Again, for step 2, use the Landmark option scroll down to choose U of M- East Bank.

Add your correct date and time, and click Plan Itinerary.

Your complete itinerary should include transferring from the Blue Line train to the Green Line train at the Downtown East Station.
---
Super Shuttle
Reservations are not necessary for arrival into Minneapolis–St. Paul International Airport. Follow signs to Ground Transportation on the lower level, then upstairs to the Scheduled Van/Hotel Shuttle Van loading area. SuperShuttle is located inside the terminal by the loading area.
---
Taxis are available on the baggage claim level of the airport.
---
Driving
Follow signs MN–5/MN–55 ramp to Minneapolis.

Take exit onto MN–55.

Take Hiawatha Ave/Minnehaha Ave/MN–55 exit.

Keep right at the fork to continue toward Hiawatha Ave/MN–55 and merge onto Hiawatha Ave/MN–55.

Merge onto 35W North.

Take the University Ave SE/4th St SE exit.

Turn right on University Ave SE and continue to Church St SE.

Turn right on Church St SE.

Turn Left on Pillsbury Drive SE and continue to the hotel.

The Commons Hotel Minneapolis (formerly Radisson Hotel) will be on your right.
---
Parking Information:
McNamara Parking:
University Avenue Ramp
1926 University Ave, SE
Minneapolis, MN 55455
(612) 624-9831
 
The McNamara Alumni Center is located on the East Bank of the University of Minnesota Minneapolis campus, across from Williams Arena and TCF Bank Stadium. An adjacent 500-car ramp is connected by tunnel to the Alumni Center. The ramp entrance is on University Ave.
 
Parking vouchers will be available for the Symposium, please see Claire Graham.
 
Once inside the parking ramp, take the East elevator to tunnel B or street level. The Alumni Center is the copper building adjacent to the ramp.

 
Weisman Art Museum Parking Ramp
333 E River Pkwy, Minneapolis, MN 55455
(612) 625-9494

 
Parking vouchers will be available for the Weisman Art Museum Dinner & Program, please see Claire Graham.