Saturday, January 28, 2017
8:30 AM to 4:00 PM
Ted Mann Concert Hall
2128 4th Street S, Minneapolis, MN 55414
Speaker: Gabor Maté, M.D.  
---
Note: The Friday event below is Full. Please consider Saturday.
Friday, January 27, 2017
8:00 AM to 4:45 PM
Coffman Theatre, Coffman Memorial Union
300 Washington Ave SE, Minneapolis, MN 55455
Speakers:  Phyllis Solon, Psy.D., LP and Gabor Maté, M.D.
Please note:
This event is now full. Please consider the Saturday event.
Event Full - Please consider Saturday
---
Speaker Biographies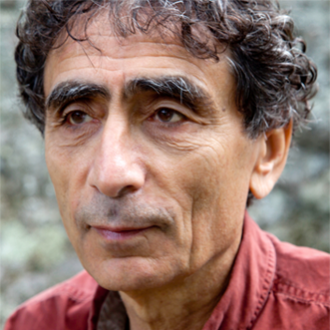 Gabor Maté is a medical doctor recently retired from active practice. He was a family physician for two decades and for seven years he served as Medical Coordinator of the Palliative Care Unit at Vancouver Hospital. For twelve years he worked in Vancouver's Downtown Eastside with patients challenged by hard core addiction, mental illness, HIV and related conditions. For two years he was the onsite physician at Vancouver's unique Supervised Injection Site, North America's only such facility. He is internationally known for his work on the mind/body unity in health and illness, on attention deficit disorder and other childhood developmental issues, and his breakthrough analysis of addiction as a psychophysiological response to childhood trauma and emotional loss. He is the author of four best-selling books published in twenty languages on five continents, including When The Body Says No: Exploring the Stress-Disease Connection and the award winning In the Realm of Hungry Ghosts: Close Encounters With Addiction. Gabor is the recipient of an Outstanding Alumnus Award from Simon Fraser University and an Honorary Degree of Law from the University of Northern British Columbia, among other awards. He frequently addresses professional and lay audiences in North America and internationally on issues related to childhood development and parenting, physical and mental health and wellness, and addiction. He is Adjunct Professor in the Faculty of Criminology, Simon Fraser University. His next book, Toxic Culture: Trauma, Illness and Healing in a World of Materialism will be published in 2018.
---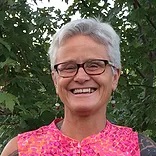 Dr. Phyllis Solon is core faculty in the Doctoral program in counseling psychology at Saint Mary's University of Minnesota, a training program that is relationally grounded, culturally oriented and academically rigorous. She is also a clinician and consultant in private practice in south Minneapolis and has worked in a variety of multidisciplinary and multicultural clinical settings serving the needs of children, adolescents and families.  Well versed in the neurology of attachment, development and trauma and the use of interpersonal neurobiology in providing therapy across the life span, she conducts individual, couples, family and group therapy with children, adolescents and adults. Along with two colleagues, she has also developed a comprehensive model for understanding and treating developmental trauma, complex PTSD and neuro-dissociative states, called the Adaptive Internal Relational Network Model. Dr Solon provides clinical consultation on trauma, multiculturalism, autism and many other topics to professionals and organizations and has designed and taught a wide variety of psychology courses both in the United States and abroad.
 
Dr. Solon sees teaching and learning as taking place within the context of relationships and believes that the highest good is to love, honor and protect others, particularly children and those who cannot protect themselves.  She has learned over a long period of time that there is no such thing as self-sufficiency: we are all intensely and intrinsically interdependent.  She teaches and practices from the perspective that every interaction has the potential to hurt or to heal and tries to fall as much on the healing side as possible.
---
Full refunds available via written request to
mncamh@umn.edu
until 5:00pm (CST) on Friday, January 20, 2017
Contact us:
U of M Tickets and Events
Northrop
84 Church St SE, Ste 13
Minneapolis, MN 55455
Phone:
612-624-2345
https://tickets.umn.edu
Email: 
umntix@umn.edu
Hours:
Mon - Fri: 10 AM to 5 PM