Spring Reception
Saturday, April 27, 2019
5:30 PM - 8:30 PM
Mississippi Lounge
Coffman Memorial Union
300 Washington Ave SE
Minneapolis, MN 55455
Tickets: $27.50 per person
(Limited space available, early registration suggested)
You are invited to the Engineers Without Borders – University of Minnesota Chapter Spring Reception. Enjoy Guatemalan and Ethiopian appetizers along with a special dinner while celebrating the student members' accomplishments throughout the school year and learning about the systems our project teams will soon implement in Paraxaj, Guatemal and Filakit, Ethiopia in May. Student leaders and guests will speak on their experiences as a part of this organization building their technical skills resume and making a positive impact.  
Speakers include Guatemala project leads, Ethiopia project leads, a first year member, a professional mentor, finance and fundraising team, and a special guest speaker.
Dinner is included in the cost and the menu is as follows:
Ethiopian and Guatemalan appetizers
Grilled Chicken Breast with Cider Marinade OR Cavatappi a la Toscana
Seasonal Garden Salad with Balsamic Vinaigrette
Marinated Roasted Red Potatoes
Fresh Herbed Vegetables
Assorted Dinner Rolls
Dulce de Leche Brownie
Iced Tea, Coffee, or Water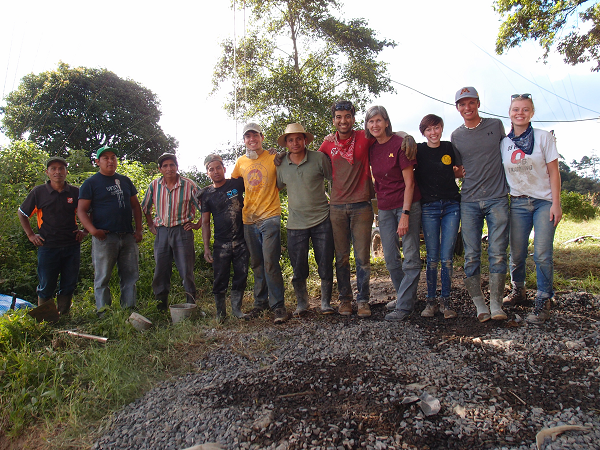 The Guatemala travel team and Paraxaj community members rest after pouring concrete for the distribution system.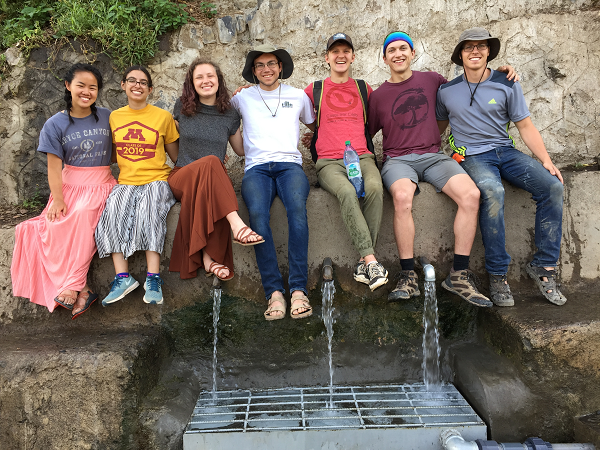 The Ethiopia travel team sits above the recently completed Muzit Spring water catchment system.
Optional:
Registration by phone through U of M Tickets & Events (in person at Northrop also)
Phone # 612-624-2345, Monday – Friday, 10am – 5pm and Saturdays 10am - 2pm
Parking:
East River Road Garage
Contact us:
U of M Tickets and Events
Northrop
84 Church St SE, Ste 13
Minneapolis, MN 55455
Phone:
612-624-2345
https://tickets.umn.edu
Email: 
umntix@umn.edu
Hours:
Mon - Fri: 10 AM to 5 PM