The University of Minnesota's Center for Bioethics' Mini Bioethics Academy is a three night event to learn about and foster discussion on bioethical challenges in today's society. Mini Bioethics Academy is open to anyone interested in learning more about bioethics. Choose to attend one, two or all three sessions. Seating is limited, so we encourage you to register early to get a space.
Session Info, Pricing and Registration
---
Individual Sessions
Adults/General Public:  $10 Advance / $15 at Door*
Students:  $5
*Registration at the door is based upon availability

 
Select Individual Sessions below: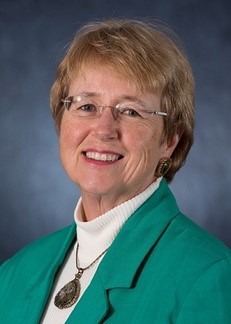 Session 1: Wednesday, April 24

Healthcare Legal Partnerships (HLPs): Advancing health equity by incorporating legal services in healthcare delivery
Eileen Weber, DNP, JD, MSN, PHN, RN

We know that what impacts health lies largely outside of normal healthcare delivery. We call these the negative social determinants of health. One in six people with low incomes need legal help to overcome these determinants and improve their health. Restoring food stamps when wrongfully denied to a diabetic can eliminate the need for a kidney transplant. Demanding that a landlord remove mold from substandard housing can reduce the need for emergency asthma care. Such interventions can also reduce overall healthcare costs. Healthcare Legal Partnerships exist to meet needs like these by adding lawyers to the healthcare team in various settings. The University of Minnesota helped pioneer this model of care in the 1990s. The HLP Collaborative in Minnesota was founded by nursing educator Dr. Eileen Weber, who is also an attorney, so HLPs in our region can share best practices and increase awareness, education and outreach of this effective interprofessional care model. Her presentation will offer HLP strategies and resources to help those who work to advance health equity.  
---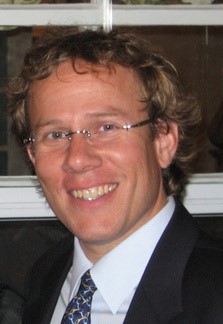 Session 2: Wednesday, May 1

Unproven "Stem Cell" Interventions in the U.S.: Ethical, scientific & regulatory concerns
Leigh Turner, PhD

Health researchers have studied "stem cell tourism" to clinics in countries such as China, India, Mexico, Thailand, and the Ukraine but more recently, studies have found hundreds of clinics here in the U.S. selling unapproved and unproven stem cell interventions. Many of these clinics do not sell FDA-approved stem cell products or have credible  evidence supporting their marketing claims.  This direct-to-consumer approach to selling unproven and unlicensed cell-based products prompts troubling concerns about patient safety, the manipulation of hope in advertising, and the gap between the current state of stem cell research and the purported therapies these clinics market.
This talk will describe the U.S. direct-to-consumer marketplace for stem cell interventions and explore ethical issues related to the increase in U.S. clinics selling stem cell treatments. The presentation will also cover regulation of stem cell-based products, FDA enforcement activity, and lawsuits filed by former patients of U.S. stem cell clinics.
---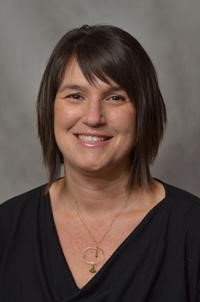 Session 3: Wednesday, May 8

Vaccine Refusal: The healthcare communities ethical obligations in the face of fraudulent science, social media misinformation & mistrust
Jennifer Needle, MD, MPH

Talk description coming soon
About the Center for Bioethics
The mission of the Center is to advance understanding concerning ethical issues in biomedical research, health care and the life sciences, with a focus on the rights and interests of patients, research participants, and the public.
The Center carries out this mission by conducting original interdisciplinary research and scholarship, offering educational programs and courses, fostering public discussion and debate, and assisting in the formulation of public policy. The Center provides education in bioethics for University students, faculty, and staff; professionals in health care and related fields; and interested members of the general public.  
For program information:
Center for Bioethics
N504 Church St SE
410 Delaware Street SE
Minneapolis, MN 55455
Ph:  612-624-9440
Fax:  612-624-9108

Em: bioethx@umn.edu

www.bioethics.umn.edu
Contact us:
U of M Tickets and Events
Northrop
84 Church St SE, Ste 13
Minneapolis, MN 55455
Phone:
612-624-2345
https://tickets.umn.edu
Email: 
umntix@umn.edu
Hours:
Mon - Fri: 10 AM to 5 PM