Theatre Arts & Dance
2017-2018 Season
Argonautika
Written by Mary Zimmerman
Adapted from
The Voyage of Jason and the Argonauts
Directed by Joel Sass
Dowling Studio
Guthrie Theater, Minneapolis
April 20 - 29, 2018
Seating is general admission.  
Tickets available at the Guthrie Theater,
www.guthrietheater.org
, on February 20, 2018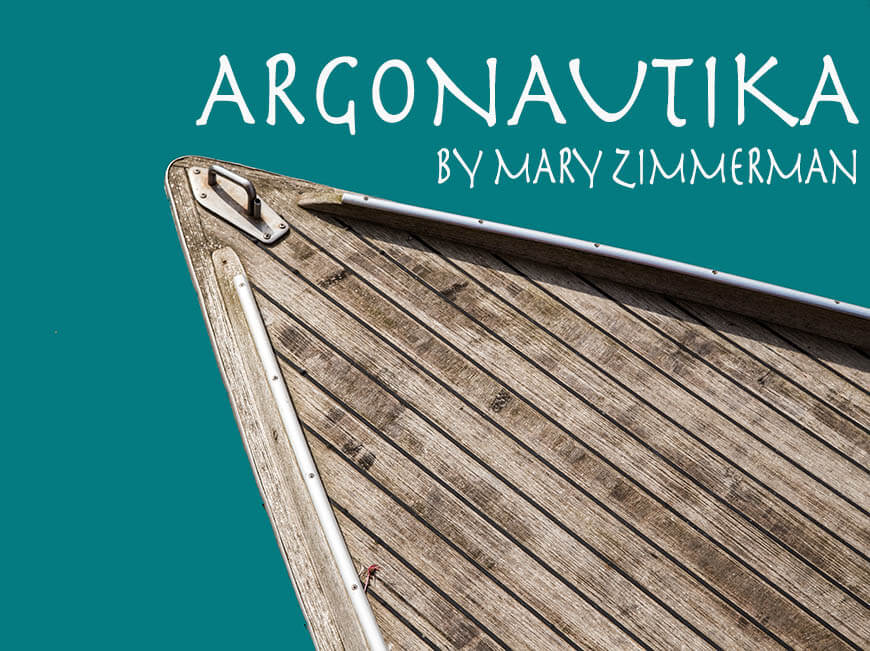 About the Performance
As in her Tony Award-winning Metamorphoses, Mary Zimmerman transforms Greek mythology--here the story of Jason and the Argonauts--into a mesmerizing piece of theater. Encountering an array of daunting challenges in their "first voyage of the world," Jason and his crew illus-trate the essence of all such journeys to follow--their un-predictability, their inspiring and overwhelming breadth of emotion, their lessons in the inevitability of failure and loss. Bursts of humor and fantastical creatures enrich a story whose characters reveal remarkable complexity. Medea is profoundly sympathetic even as the seeds are sown for the monstrous life ahead of her, and the brute strength of Hercules leaves him no less vulnerable to the vicissitudes of love. Zimmerman brings to Argonautika her trademark ability to encompass the full range of human experience in a work as entertaining as it is enlightening. Ticket sales begin Feb 20, 2018 at the Guthrie Theater; visit on line Guthrietheater.org.
Upcoming Performances
Tickets available at the Guthrie Theater,
www.guthrietheater.org
, on February 20, 2018
University of Minnesota

Department of Theatre Arts and Dance

330 21st Avenue South

Minneapolis, MN 55455

 

P:  612-625-5380

E:  theatre@umn.edu
Contact us:
U of M Tickets and Events
Northrop
84 Church St SE, Ste 13
Minneapolis, MN 55455
Phone:
612-624-2345
https://tickets.umn.edu
Email: 
umntix@umn.edu
Hours:
Mon - Fri: 10 AM to 5 PM