Black Light
a re:Search performance by Alanna Morris and Collaborators
The Great Northern, The Cowles Center, and Northrop Present
Black Light
a re:Search performance by Alanna Morris and Collaborators
2021-22 Northrop Season
Fri, Feb 4 at 7:30 pm
Sat, Feb 5 at 7:30 pm (followed by an artist Q&A)
Sun, Feb 6 at 2 pm
In-person and Livestream
Please note: This work contains frontal nudity and may not be suitable for persons under the age of 16.
The Cowles Center
528 Hennepin Ave
Minneapolis, MN 55403
This event will be captioned, with other accessibility services available upon request.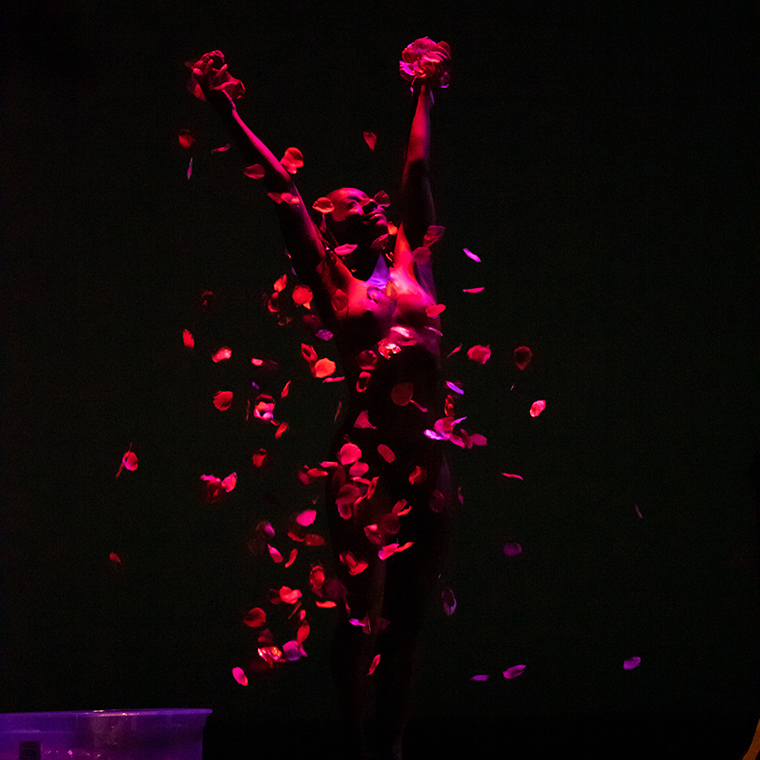 Health & Safety Requirements at The Cowles Center
The Cowles Center requires all in-person attendees to show either proof of a full course of COVID-19 vaccination administered at least 14 days before the event or a negative COVID-19 test taken in the prior 72 hours. Masks are also required at all times. Learn more about The Cowles Center's health and safety protocols here.
Health Check: Prior to arrival, staff and guests are asked to conduct a self-health check. Patrons who answer "Yes" to any of the screening questions are advised to stay home, stay away from other people, and contact their health care provider. We respectfully ask that anyone who is feeling ill or experiencing COVID-19 symptoms to please stay home and enjoy the livestream option of the performance.
About the Concert
Black Light is a multi-year collaborative performance directed by Minnesota-based dancer-choreographer, Alanna Morris (formerly Morris-Van Tassel, City Pages' Artist of the Year, Dance Magazine's "25 to Watch" and 2021 McKnight Choreographer Fellow). This work explores birth, creation, death, and life transitions while honoring noble ancestry. It ventures into the nobility of black-ness; the divinity of feminine creative energy; and the harnessing of sensual expression. Black Light a re:Search performance is a natural world-inspired expression of interwoven local and global identities.
Contact us:
U of M Tickets and Events
Northrop
84 Church St SE Suite 013
Minneapolis, MN 55455
Phone:
612-624-2345
Fax:  612-625-4008
https://tickets.umn.edu
Email: 
umntix@umn.edu
Summer 2022 Hours:
Mon - Fri: 10 AM to 3 PM
Please note:
Our office is open for phone or email only during Summer 2022.
On performance days, the office will open 2 hours prior to event time for in-person assistance.
Thank you!