Annual Pass Holder Program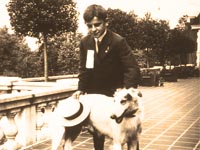 Glensheen's mission, "
Inspire by Preserving and Sharing the Legacy
," is fulfilled by our Annual Pass Holder Program.
Your Annual Pass fees - 100% of them - support Glensheen's operations, conservation, and restoration programs. With your help, this important cultural landmark will take its place among the nation's best historic sites.
As a pass holder, you enjoy:
• Free standard tour admission
• A 10% discount on purchases in the Glensheen Museum Shop and the Tweed Museum Shop
• Discounted member rates for selected Glensheen special events and programs
• Special invitations to selected events throughout the year
• The satisfaction of knowing that your membership dues will help to preserve the finest historic estate in Minnesota
Glensheen Annual Passes are not deductible as charitable contributions for federal income tax purposes. If you would like to make a charitable contribution, please visit
Make a Donation
. Your support of Glensheen is greatly appreciated.
Contact us:

Glensheen

the Historic Congdon Estate

3300 London Road

Duluth, MN 55804

 

1-888-454-GLEN

218-726-8910

 

Email:  info@glensheen.org
The University of Minnesota is an equal opportunity educator and employer.