MBSR Group Sessions - UPlan
The course meets once per week for eight weeks, with one daylong Saturday or Sunday class. These sessions will include individual, tailored instruction in mindfulness meditation practices, as well as group discussions, gentle yoga and stretching, daily homework, and related class materials. 
Access to downloadable audio recordings of meditation and mindfulness exercises is included in your registration fee, for your use in practicing outside of class.
UPlan Employee Members 
University of Minnesota employees who are covered by the UPlan Medical Plan and are eligible for the Wellbeing Program will receive $100 reimbursement of the program fee and 150 wellbeing points upon successful completion of the Mindfulness-Based Stress Reduction course. 
Contact the Office of Human Resources if you have any questions as to whether or not you are qualified at 612-624-8647 or visit the
Wellbeing Program website
.
Employees must attend sessions six of the eight weeks plus the day-long retreat.
Please fill out this form
to request Wellbeing Program points and reimbursement for the course.
Upcoming Sessions: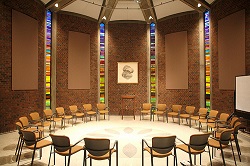 MBSR - University of Minnesota East Bank Campus
Tuesday Evenings
Mayo Meditation Room
Mayo Memorial Building
420 Delaware Street SE
Minneapolis, MN 55455

July 10 - August 28, 2018
6:30 PM to 9:00 PM
Instructor: Susan Miles
All Day Session: Saturday, August 18, 2018
---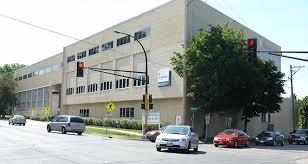 MBSR - Health Partners Como Clinic
Thursday Evenings
Health Partners Como Clinic
2500 Como Avenue
Saint Paul, MN 55108

July 12 - August 30, 2018
6:30 PM to 9:00 PM
Instructor: Jean Fagerstrom
All Day Session: Saturday, August 19, 2018
---
Course Terms, Policies and Additional Information
Course Terms
As part of the registration, you will need to agree to these terms:
Item 1:
Mindfulness programming may not be appropriate for persons experiencing recent grief or trauma, serious mental or physical health challenges, chemical dependencies or suicidal feelings. If any of these apply to you, please contact the facilitator prior to beginning the session. Should the instructor determine that the program is not appropriate at this time, you will receive a full refund.
Item 2:
This mindfulness programming includes skill training or practice in relaxation and meditation methods as well as gentle stretching (yoga) exercises. I understand that if for any reason I am unable to, or think it unwise to engage in these techniques and exercises whether during the weekly sessions at University of Minnesota, Bakken Center for Spirituality & Healing or at home, I am under no obligation to engage in these techniques nor will I hold the above named facility liable for any injury sustained from these exercises.
Item 3:
I understand that I am not to attend sessions under the influence of alcohol or recreational drugs.
---
Information Sessions
Participants are encouraged to attend an information session before fully committing to the class. However, you can register prior to the information session to secure a space. If you choose not to attend the class after attending the information session, you may receive a refund of the registration fee less a $25 processing fee. Please contact 
mindprg@umn.edu
 or 
612-626-5361
 with any questions.  
Scholarships
No one is turned away due to ability to pay; partial and work scholarships are available, although a scholarship is based on both financial need as well as limited availability in any given program. 
Cancellation Policy
Cancellations must be made in writing five days in advance of the event by sending an email to Taylor Boyle at
boyl0119@umn.edu
. Name, address, and payment method are mandatory for both registration and refunds. The University of Minnesota is an equal opportunity educator and employer. Disability accommodations are provided upon request.  
Mindfulness Based Stress Reduction (MBSR) Program Refund Policy
Prior to the event,
More than 14 days before event: A full refund will be offered.
Less than 14 day but more than 5 days before event:  A refund less $25 processing fee will be offered.
Within 5 days before an event & space can be filled from waiting list:  A refund less $25 processing fee will be offered.
Within 5 days before an event & space CAN NOT be filled from waiting list:  75% refund will be offered or transferred to another series in the same year, space permitting.
After classes have begun,
After class 1: 75% refund or transfer to another series in the same year, space permitting
After class 2: 50% refund or transfer to another series in the same year, space permitting
After class 3: No automatic refunds or transfers
Exceptions to this policy are granted for extenuating circumstances. For more information, participants should speak with their instructor, or email
mindprg@umn.edu
or call 612-625-8164.  
Click here to visit the CSH MBSR web-page.
Contact us:

Center for Spirituality & Healing

420 Delaware St SE

Mayo Memorial Building #505

Minneapolis, MN 55455

 

612-626-5361

Fax: 612-626-5280