The Center for Spirituality & Healing has invited experts in various fields of health and wellbeing to share the latest science as well as new knowledge and tools to help you find your own path to wellbeing.
** Special Event Update **
Please join us prior to the lecture at 6:30 for a special mini-concert
featuring UMN student and pianist, Andrew Decker.
Mini-concert is included in your ticket purchase.
Dr. Jon Kabat-Zinn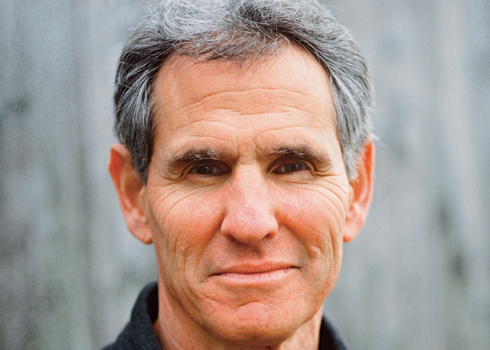 JON KABAT-ZINN, PhD, is founding Executive Director of the Center for Mindfulness in Medicine, Health Care, and Society at the University of Massachusetts Medical School. He is also the founding director of its renowned Stress Reduction Clinic and Professor of Medicine emeritus at the University of Massachusetts Medical School. He teaches mindfulness and Mindfulness-Based Stress Reduction (MBSR) in various venues around the world.

The Stress Reduction Clinic has served as the model for mindfulness-based clinical intervention programs at over 200 medical centers and clinics nation-wide and abroad.
 
Upcoming Events

Wellbeing Lecture
featuring Mindfulness-Based Stress Reduction founder
Dr. Jon Kabat-Zinn
 
The Center 20th Anniversary Celebration
 
Friday, Nov 20, 2015
7:00 PM  
Lecture followed by a Q & A
Lecture title: 
Mindfulness: What It Is and What It Isn't Beneath all the Hype, and Why It Might Be Healing and Transformative to Cultivate


Carlson Family Stage at Northrop
84 Church St SE
Minneapolis, MN 55455

Tickets:
General Public:  $30
UMN Faculty/Staff/UMAA/UMRA:  $27
UMN Students (Limit 1): Free 
---
---
Event Full
Registration has closed.
 

A Day of Mindfulness Practice and Dialogue with Jon Kabat-Zinn:
Befriending Yourself and Your Relationship with the World
Thursday, Nov 19, 2015
9:00 AM - 5:00 PM

The Prom Center  ***NOTE: New location ***
484 Inwood Ave
Oakdale, MN 55128

Registration: $150*

*$50 is a tax-deductible contribution to the MBSR Scholarship Fund at the Center for Spirituality & Healing


All sales final. No refunds or exchanges.

The Center also offers courses in Mindfulness-Based Stress Reduction, an 8-week course developed by Jon Kabat-Zinn, in a number of locations in and around the Twin Cities. Registration is open now; click here for more details and to register.


 
Sponsors
We are grateful to each of our sponsors—from the University of Minnesota and the broader community.
Wellbeing Lecture Series Community Sponsors:

Wellbeing Lecture Series University of Minnesota Sponsors:
Contact us:

Earl E. Bakken Center for Spirituality & Healing

420 Delaware St SE, MMC 505

Minneapolis, MN 55455

 

mindprg@umn.edu
612-625-8164