Since 2012, the University's Bakken Center for Spirituality & Healing has hosted wellbeing thought-leaders to inspire and educate the community, organizations, and life-long learners.
Join us at this Wellbeing Series event, where you'll have the opportunity to engage, learn, and experience what wellbeing means to you.
Wellbeing Series Lecture featuring Richard Piacentini
Regenerative Thinking in the Age of the Anthropocene:
Making the Connection between People, Plants, Health and Planet

Tuesday, October 22, 2019
6:00 PM  Doors
6:30 PM  Program

Bell Museum
2088 Larpenteur Ave W
Saint Paul, MN 55113
Parking & Directions

Guests will have the opportunity to visit the museum from 6 to 6:30 p.m. and 8 to 8:45 p.m. Museum admission is included the price of the lecture ticket.

Price*:
General Public:  $20
UMAA Discount: $18
Bell Museum Member: $18
UMN Faculty & Staff: $10
Students: $5  (limit 1 per student)
Online ticket sales will end at 9 a.m. on Tuesday, October 22, 2019. Tickets will be available to purchase onsite on a first come first serve basis.

*Online sales with major credit card; payment in full required at time of registration
Limited space availability, early registration suggested.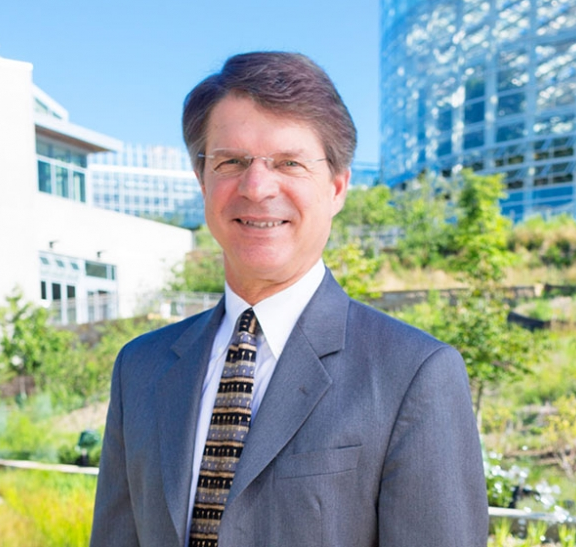 ---
One hundred years from now people will not look back and marvel at our artistic and scientific achievements, but will instead be appalled by what we did to the planet. It doesn't have to be that way. Adopting a regenerative way of thinking can reestablish the indelible bonds that connect everyone and everything on the planet. Human and ecological health are inextricably connected, yet too often we talk about them separately. We are also led to believe that to be sustainable means we have to give up a lot and adopt a less satisfying lifestyle. No one aspires to be uncomfortable.
 
The sustainability efforts initiated at Phipps are holistic, replicable, beautiful and based on recognizing the vital connections between people, plants, health and the planet. This regenerative-based way of thinking influences the organization's actions and programs, particularly those focused on awakening children to nature, and promoting human and environmental well-being. We can and must create places and lifestyles that are better for people and the planet, and they will be better than what we settle for now.
---
University of Minnesota Employees and Spouses: Attend up to three Wellbeing Series events per program year and receive 25 points for each event for the University of Minnesota's Wellbeing Program under the Wellbeing My Way pledge opportunity. Learn more about other UMN Wellbeing Program offerings through the Earl E. Bakken Center for Spirituality & Healing.
This event is approved by the National Board for Health & Wellness Coaching for 1.5 continuing education units (CEP # 100057).
---
About Richard Piacentini
Since 1994, Richard Piacentini has led the green transformation of Phipps Conservatory and Botanical Gardens including construction of the Center for Sustainable Landscapes, a net-zero energy and water building and the only one in the world to meet: the Living Building Challenge™, LEED® Platinum, WELL™ Platinum, and SITES™ Platinum certifications. The sustainability efforts Piacentini initiated at Phipps are based on recognizing the vital connections between people, plants, health and the planet. Piacentini serves on the board of the International Living Future Institute (ILFI) as Past Chair and Secretary and on the Mission and Community Needs Committee for Magee-Womens Hospital and the Pennsylvania One Health Task Force. He is a member of the ILFI Biophilic Design Initiative Advisory Board and the Advisory Committee for the Biophilic Cities Network.  He is a Past President and Treasurer of the American Public Gardens Association (APGA), and has received ILFI, USGBC, and APGA leadership awards. Piacentini is a Registered Pharmacist and a WELL® Accredited Professional.
---
Accessibility Requests
To request accessibility accommodations, please contact Molly Buss, event manager (612-625-8164, bussx057@umn.edu).
Refund Policy
Please note, this event is non-refundable. You are welcome to transfer  your tickets to someone else who is able to use them by contacting the Center's community relations and events office (mindprg@umn.edu, 612-625-8164).
Sponsors
We are grateful to each of our sponsors—from the University of Minnesota and the broader community.
Richard Piacentini Wellbeing Lecture Lead Sponsor:

Wellbeing Lecture Series Community Sponsors:
Wellbeing Lecture Series University of Minnesota Sponsors:
Contact us:

Earl E. Bakken Center for Spirituality & Healing

420 Delaware St SE, MMC 505

Minneapolis, MN 55455

 

mindprg@umn.edu
612-625-8164