Inspired Cooking for Healthy Lives

Cooks of Crocus Hill
877 Grand Ave (near Grand and Victoria)
Saint Paul, MN 55105
Cost: $315 per person includes
The Spoonriver Cookbook
In this exciting three-night cooking course, you will learn why food choices are important for your wellbeing, how to create innovative and healthy menus, and make inspired decisions in your kitchen and grocery store.
This innovative new series will feature more than 20 recipes - including grass-fed meat and fermented food items. You will learn about creative breakfast options, healthy snacks, fruit and vegetable dishes, easy lunch and dinner options using plant-based proteins or fish, and delicious desserts prepared without refined sugar.
Directions:
Google Map - Cooks of Crocus Hill
Please call us at 612-624-9459 with questions or for further information.  
Registration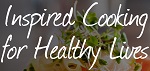 Monday Evenings

March 28, 2016
April 4, 2016
April 11, 2016
6 - 9 PM
Online registration has ended. Please call 612-624-9459 for availability.
About Brenda Langton and Carolyn Denton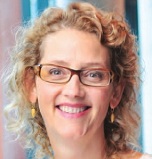 BRENDA LANGTON is a senior fellow at the Center for Spirituality & Healing, owner of the highly acclaimed restaurant Spoonriver and founder of the Mill City Farmers Market, which specializes in organic produce.
---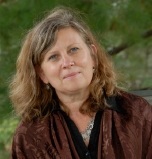 CAROLYN DENTON is a licensed nutritionist who focuses on nutrition for general health, disease prevention, and as an integrative therapy for existing chronic and degenerative diseases. In addition to nutritional counseling at the Penny George Institute for Health and Healing, she is on the faculty at the CSH.
---
Presented by the Center for Spirituality & Healing with additional support from
Wedge Community Co-op
and
Coastal Seafoods
.  
Contact us:

Earl E. Bakken Center for Spirituality & Healing

420 Delaware St SE

Mayo Memorial Building #505

Minneapolis, MN 55455

 

612-625-8164

Fax: 612-626-5280