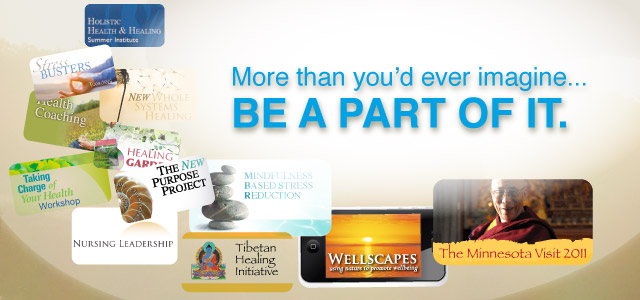 The Center for Spirituality & Healing strives to transform many of the pressing challenges in our healthcare system and in our communities.  We push the boundaries of wellbeing utilizing financial support from those who believe in and benefit from our work.  Your charitable contribution is so deeply appreciated. The links below will take you to the University of Minnesota Foundation to complete your gift. They will send you a donation receipt for your records.  
Center for Spirituality & Healing General Fund
Support the general operations of the Center, its programming and events.
MBSR Scholarship Fund
The MBSR Scholarship Fund is used to support persons who cannot afford the MBSR.  Scholarships are based on need and given to between two and six recipients each quarter.  All funds donated are used exclusively for scholarships.
If you wish to inquire additional giving options, please call Dianne Lev, Director of Development at 612-624-1121 or email her at
dlev@umn.edu
.
Contact us:

Earl E. Bakken Center for Spirituality & Healing

420 Delaware St SE, MMC 505

Minneapolis, MN 55455

 

mindprg@umn.edu
612-625-8164