MBSR Group Sessions
The course meets once per week for eight weeks, with one daylong Saturday or Sunday class. These sessions will include individual, tailored instruction in mindfulness meditation practices, as well as group discussions, gentle yoga and stretching, daily homework, and related class materials.
Access to downloadable audio recordings of meditation and mindfulness exercises is included in your registration fee, for your use in practicing outside of class.
Sign up for an MBSR Information session
. Attending an information session is highly encouraged before beginning your program, before or after you register. Learn about the program, research, commitment and begin to set goals. This is an opportunity to also ask questions according to your interests and needs.
Upcoming Sessions: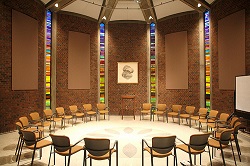 MBSR - University of Minnesota East Bank Campus
Monday Evenings
Mayo Meditation Room
Mayo Memorial Building
420 Delaware Street SE
Minneapolis, MN 55455

March 26 - May 14, 2018
6:30 PM to 9:00 PM
Instructor: Susan Miles
All Day Session: Saturday, May 5, 2018
*first and last class go until 9:30 PM
---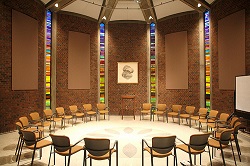 MBSR - University of Minnesota East Bank Campus
Thursday Evenings
Mayo Meditation Room
Mayo Memorial Building
420 Delaware Street SE
Minneapolis, MN 55455

April 5 - May 24, 2018
6:30 PM to 9:00 PM
Instructor: Jean Fagerstrom
All Day Session: Saturday, May 12, 2018
*first and last class go until 9:30 PM
---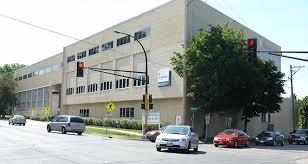 MBSR - Health Partners Como Clinic
Thursday Evenings
Health Partners Como Clinic
2500 Como Avenue
Saint Paul, MN 55108

April 5 - May 24, 2018
6:30 PM to 9:00 PM
Instructor: Merra Young
All Day Session: Saturday, May 12, 2018
---
Contact us:

Center for Spirituality & Healing

420 Delaware St SE

Mayo Memorial Building #505

Minneapolis, MN 55455

 

612-626-5361

Fax: 612-626-5280