The Center for Spirituality & Healing has invited experts in various fields of health and wellbeing to share the latest science as well as new knowledge and tools to help you find your own path to wellbeing.
Dr. David Katz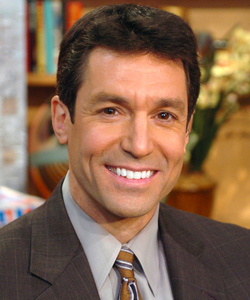 The Basic Care and Feeding of Homo Sapiens:
Are We TRULY Clueless? 
featuring Dr. David Katz

Tuesday, June 6, 2017
3:30 PM  Doors
4:00 PM  Lecture, followed by Q & A and Book Signing

University Recreation & Wellness Center
123 Harvard Street SE
Minneapolis, MN 55455

Price:
General Public:  $20
UMN Students:  Free (limit 1 per U Card)
 
Decades of peer-reviewed research show decisively that feet (physical activity), forks (what we eat), and fingers (whether or not they hold cigarettes) are the master levers of medical destiny, exerting an unmatched influence on health outcomes.

While both exercise and tobacco use are readily understood, diet change is a substantially more complicated behavior. Many people have questions like "What is an 'optimal' diet?" "How significant are its effects on health?" and "How capable is the average person or household of adopting such a diet - or even approximating it?"

In this lecture, Dr. David Katz, MD, MPH, FACPM, FACP, FACLM, founding director of Yale University's Yale-Griffin Prevention Research Center, and current President of the American College of Lifestyle Medicine, will explain that diet has the potential to count among the most potent of modern medicines, if only the best available advice on the topic were a bit easier to swallow.
Sponsors
We are grateful to each of our sponsors—from the University of Minnesota and the broader community.
Dr. Katz's Wellbeing Lecture is made possible in part by
The Waters
, our generous Lead Sponsor.
Wellbeing Lecture Series Community Sponsors:
Wellbeing Lecture Series University of Minnesota Sponsors:
Contact us:

Center for Spirituality & Healing

420 Delaware St SE

Mayo Memorial Building #505

Minneapolis, MN 55455

 

612-625-8164

Fax: 612-626-5280