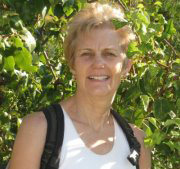 Introduction to Mindfulness
Monday Evenings
Mayo Memorial Building
420 Delaware Street SE, Mayo Meditation Space
Minneapolis, MN 55455

Jan 29, Feb 5, Feb 12, Feb 26*
7:00 PM to 8:30 PM
Instructor: Louise Delagran, MA, MEd
$175.00  General Public
$157.50  UMAA Member, OLLI Member

*Please note, there will be no class the week of February 19.
This 4-week course explores what mindfulness is (and isn't) through direct experience and discussion.  Each week we will investigate a different aspect of mindfulness and its implications for your life.

Who This Class is For

This is a great class for adults (over 18) who are interested in exploring what mindfulness is and how to start practicing it.  It is especially useful for anyone who is looking for ways to address stress and daily anxiety or who wants to be more present, less reactive, and more open in their life.

What You Will Get Out of the Class

By the end of class, you will know, through your own experience as well as exposure to the research evidence the benefits that mindfulness could offer you personally.  Most importantly, you will have the ability to practice mindfulness on your own, both as you sit at home and in daily life.

Note
This course intersperses teacher presentations with meditations and experiential or reflective exercises. Each week, we invite participants to discuss their experiences in small groups and the class as a whole. While we offer self-reflective options, you might be more comfortable in class if you are open to sharing with other participants.
 
Contact us:

Earl E. Bakken Center for Spirituality & Healing

420 Delaware St SE

Mayo Memorial Building #505

Minneapolis, MN 55455

 

612-625-8164

Fax: 612-626-5280