Introduction to Mindfulness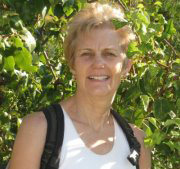 Instructor:
Louise Delagran
, MA, MEd
Mayo Meditation Space
Mayo Memorial Building
420 Delaware Street SE 
Minneapolis, MN 55455
$149.00  General Public
$134.10  UMAA Member, OLLI Member
This 4-week course explores what mindfulness is (and isn't) through direct experience and discussion.  Each week we will investigate a different aspect of mindfulness and its implications for your life.
Upcoming Sessions
Winter 2020: Wednesday Evenings
Jan 15, Jan 22, Jan 29, Feb 5
6:30 PM to 8:00 PM
 
Spring 2020: Monday Evenings
Apr 6, Apr 13, Apr 20, Apr 27
6:30 PM to 8:00 PM
 
Summer 2020: Thursday Evenings
Jul 16, Jul 23, Jul 30, Aug 6
6:30 PM to 8:00 PM
 
Who This Class is For
This is a great class for adults (over 18) who are interested in exploring what mindfulness is and how to start practicing it.  It is especially useful for anyone who is looking for ways to address stress and daily anxiety or who wants to be more present, less reactive, and more open in their life.
What You Will Get Out of the Class
By the end of class, you will know, through your own experience as well as exposure to the research evidence the benefits that mindfulness could offer you personally.  Most importantly, you will have the ability to practice mindfulness on your own, both as you sit at home and in daily life.

Note
This course intersperses teacher presentations with meditations and experiential or reflective exercises. Each week, we invite participants to discuss their experiences in small groups and the class as a whole. While we offer self-reflective options, you might be more comfortable in class if you are open to sharing with other participants.

This course is approved by the National Board for Health & Wellness Coaching for 6 continuing education units (CEP # 100057). If you would like to attend this course for NBHWC continuing education units, please add this option onto your registration (Cost $15).

If you are not a NBHWC certified health coach, it is your responsibility to confirm that the course or event meets the requirements of your governing institution or credentialing board and that they will accept NBHWC CEUs. NBHWC CEUs are non-refundable and non-transferable.
 
Course Terms, Policies and Additional Information
As part of the registration, you will need to agree to these terms:

Item 1: Mindfulness programming may not be appropriate for persons experiencing recent grief or trauma, serious mental or physical health challenges, chemical dependencies or suicidal feelings. If any of these apply to you, please contact the facilitator prior to beginning the session. Should you determine that the program is not appropriate at this time, you will receive a full refund.

Item 2: This mindfulness programming includes skill training or practice in relaxation and meditation methods as well as gentle stretching (yoga) exercises. I understand that if for any reason I am unable to, or think it unwise to engage in these techniques and exercises whether during the weekly sessions at University of Minnesota, Bakken Center for Spirituality & Healing or at home, I am under no obligation to engage in these techniques nor will I hold the above named facility liable for any injury sustained from these exercises.

Item 3: I understand that I am not to attend sessions under the influence of alcohol or recreational drugs.
---
The Mindfulness Programs Information Session is free and open to anyone interested in gaining more knowledge about the programs offered by the Earl E. Bakken Center for Spirituality & Healing
---
Wednesday, February 12, 2020
6:30 - 7:30 PM
at
Mayo Meditation Space
Mayo Memorial Building
420 Delaware Street SE
Minneapolis, MN 55455
The information session will cover details about the make-up and content of the courses, a brief background, an introduction to the practice of mindfulness, and time for questions.
Click Register to sign up for the information session on February 12.

Contact us:

Earl E. Bakken Center for Spirituality & Healing

420 Delaware St SE, MMC 505

Minneapolis, MN 55455

 

mindprg@umn.edu
612-625-8164