The Center for Spirituality & Healing has invited experts in various fields of health and wellbeing to share the latest science as well as new knowledge and tools to help you find your own path to wellbeing.
Emily Esfahani Smith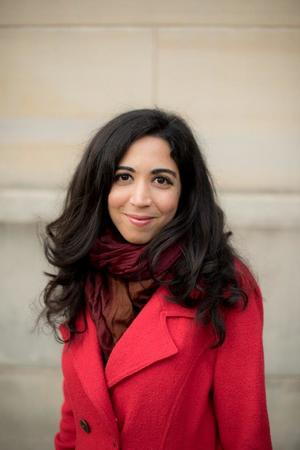 The Power of Meaning
featuring Emily Esfahani Smith
Monday, November 6, 2017
3:30 PM
  Doors
4:00 PM 
Lecture, followed by Q & A and Book Signing
Coffman Memorial Union Theater
300 Washington Ave SE
Minneapolis, MN 55455
Price:
General Public:  $20
UMN Students:  Free (limit 1 per U Card)  
This lecture rounds up the latest research—and the words of great thinkers across generations—to argue that the search for meaning can immeasurably deepen our lives and is far more fulfilling than the pursuit of personal happiness. There is a myth in our culture that the search for meaning is some esoteric pursuit—that you have to travel to a distant monastery or page through dusty volumes to figure out life's great secret. The truth is, there are untapped sources of meaning all around us—right here, right now. Drawing on the latest research in positive psychology; on insights from George Eliot, Viktor Frankl, Aristotle, the Buddha, and other great minds; and on interviews with seekers of meaning, Emily Esfahani Smith lays out the four pillars upon which meaning rests.
About Emily Esfahani Smith
Emily Esfahani Smith is the author of The Power of Meaning: Crafting a Life That Matters (Crown). She draws on psychology, philosophy and literature to write about the human experience—why we are the way we are and how we can find grace and meaning in a world that is full of suffering. Her articles "There's More to Life than Being Happy" and "Masters of Love," originally published in The Atlantic, have been read over 30 million times. Her writing has also appeared in the Wall Street Journal, New York Times, TIME, and other publications.
Emily is an instructor in positive psychology at the University of Pennsylvania. She is also a columnist for The New Criterion, as well as an editor at the Stanford University's Hoover Institution, where she manages the Ben Franklin Circles project, a collaboration with the 92nd Street Y and Citizen University to build meaning in local communities.
Born in Zurich, Switzerland, Emily grew up in Montreal, Canada. She graduated from Dartmouth College and earned a master of applied positive psychology from the University of Pennsylvania.
Sponsors
We are grateful to each of our sponsors—from the University of Minnesota and the broader community.
Wellbeing Lecture Series Community Sponsors:
Wellbeing Lecture Series University of Minnesota Sponsors:
Contact us:

Earl E. Bakken Center for Spirituality & Healing

420 Delaware St SE

Mayo Memorial Building #505

Minneapolis, MN 55455

 

612-625-8164

Fax: 612-626-5280